Welcome to Southampton, a charming city on the south coast of the United Kingdom renowned for its rejuvenating Spa Hotels. Whether you are seeking relaxation, pampering or simply a break from the hustle and bustle of daily life, Southampton offers an array of tranquil retreats that are sure to leave you feeling refreshed and revitalized.
Discover a sanctuary of serenity amidst the bustling cityscape as you indulge in exquisite treatments and unwind in luxurious surroundings. Immerse yourself in the soothing ambiance of Southampton's Spa Hotels, where skilled therapists will transport you into a world of blissful tranquility. From invigorating massages to rejuvenating facials, each treatment is carefully tailored to cater to your specific needs, ensuring an unforgettable experience.
Indulge your senses with a range of exclusive amenities offered by these enchanting spa havens. Rejuvenate mind, body, and soul as you take advantage of first-class facilities such as steam rooms, saunas, heated pools and Jacuzzis. With expertly designed wellness programs and fitness classes available at your fingertips, embark on a journey towards holistic well-being during your stay in Southampton's prestigious Spa Hotels.
Prepare to be greeted with warm hospitality and impeccable service as you immerse yourself in the lap of luxury at Southampton's finest Spa Hotels. Embark on this tranquil escape to rediscover balance and serenity amidst stunning natural landscapes and elegant surroundings – an experience that promises pure relaxation like never before.
Best Southampton Spa Hotels
Careys Manor Hotel & SenSpa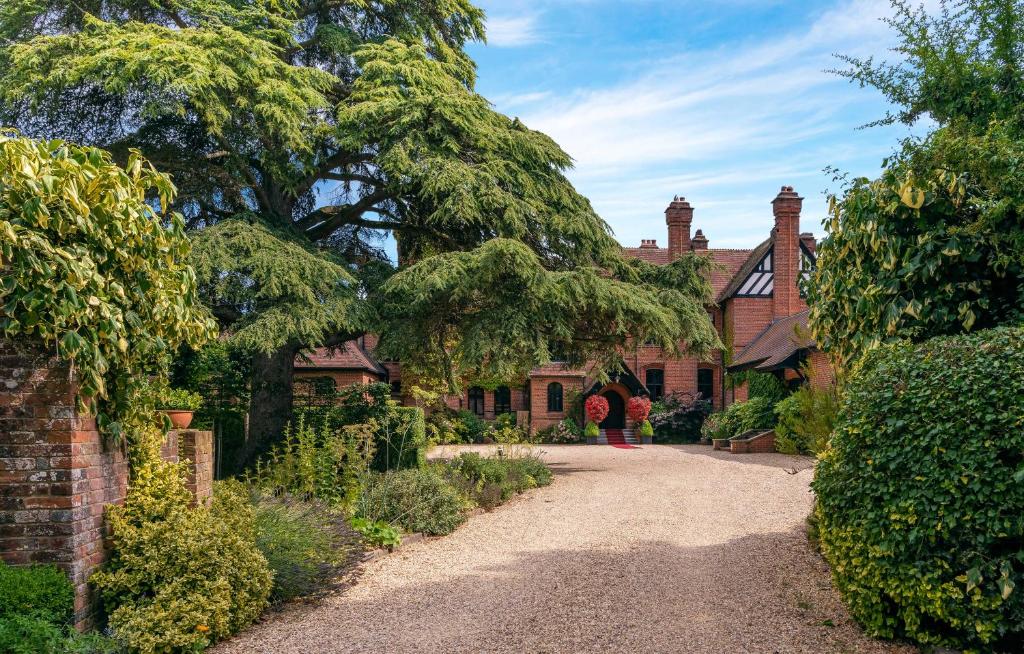 Located in the scenic village of Brockenhurst, in the heart of the beautiful New Forest, Careys Manor Hotel & SenSpa is a luxurious spa hotel offering top-notch accommodation and an array of amenities. The elegantly styled rooms are spacious and some offer stunning views of the hotel's picturesque gardens. The Zen Garden restaurant serves up delectable Thai cuisine, while Cambium provides a creative and enchanting dining experience. Guests can indulge in a range of state-of-the-art and traditional treatments at Senspa, including relaxing in the Laconicum heat room. The hotel also features a gym with a swimming pool for those looking to stay active during their stay. With easy access to the south coast just 15 minutes away by car, Careys Manor Hotel & SenSpa offers both relaxation and exploration opportunities.
– Luxury accommodation with elegant styling
– Award-winning cuisine at Zen Garden and Cambium
– Extensive range of treatments at Senspa
– Gym facilities with swimming pool
– Convenient location for exploring New Forest National Park and the south coast
Chewton Glen Hotel – an Iconic Luxury Hotel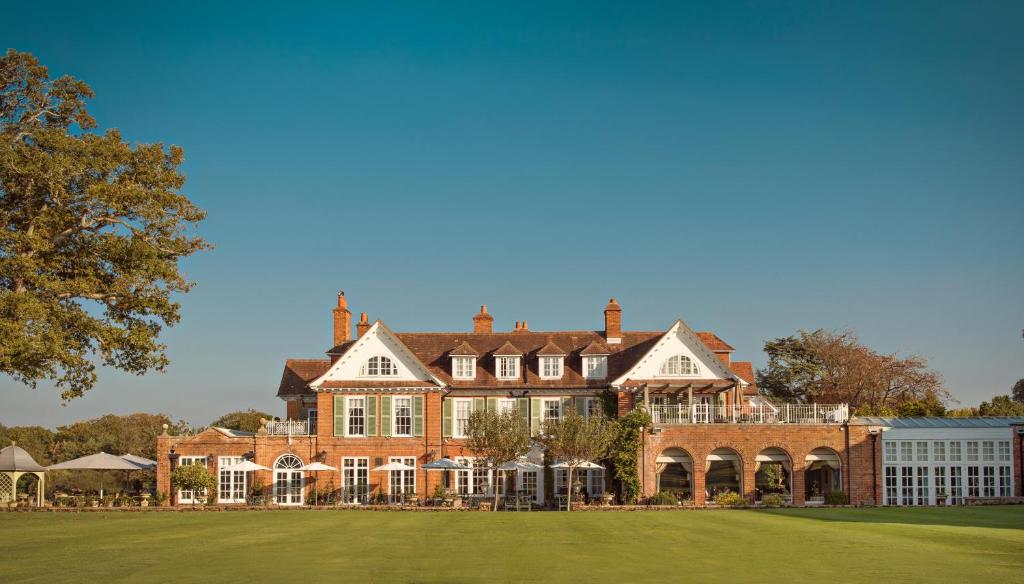 Chewton Glen Hotel – an Iconic Luxury Hotel is an impressive 5-star country house hotel located less than a mile from the coast. With its award-winning restaurant, spa, gym, outdoor pool and sprawling 130-acre estate, it offers a truly luxurious experience. The property also boasts a golf course and 4 tennis courts, both indoor and outdoor, making it ideal for sports enthusiasts. The New Forest is just a short 10-minute drive away, giving guests the opportunity to explore this beautiful natural surroundings.
The hotel's luxurious spa is the perfect place to unwind and rejuvenate with its sauna, steam room, and whirlpool facilities. Many of the rooms feature balconies and garden views, while all rooms are equipped with luxury bathrooms for maximum comfort. The Dining Room at Chewton Glen offers fine dining with a seasonal menu that showcases local produce.
In addition to its exceptional amenities and services, Chewton Glen Hotel provides unique experiences such as clay pigeon shooting, falconry displays and even duck herding within the hotel grounds. For those looking to explore further afield in the New Forest region, horse riding and fishing can be arranged.
Pros:
– Award-winning restaurant offering fine dining
– Luxurious spa facilities including sauna, steam room, and whirlpool
– Extensive sports facilities including golf course and tennis courts
– Range of unique experiences available within the hotel grounds
– Convenient location near both the coast and the picturesque New Forest
The Goodwood Hotel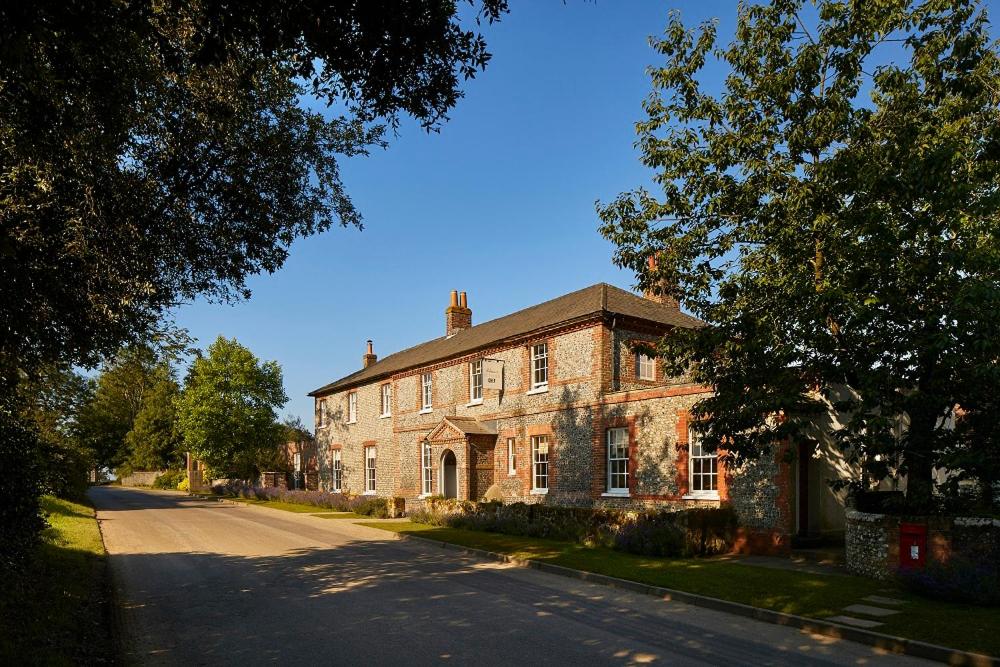 The Goodwood Hotel is an elegant 4-star hotel located within the beautiful 12,000 acre Goodwood Estate, offering guests a truly luxurious experience. Situated at the gateway to the South Downs, this hotel provides a serene setting for relaxation and rejuvenation. The hotel features two golf courses, a health club, and restaurants that serve ingredients sourced from the estate itself. Guests can indulge in extensive leisure facilities including an indoor pool, spa bath, steam room, sauna, and modern gym. The rooms are tastefully decorated and equipped with satellite TV and a work area. Some rooms even have a private patio. Wi-Fi internet access and 24-hour room service are available to ensure guests' comfort. Dining options include traditional British fare as well as informal brasserie and fine dining restaurants that offer exquisite culinary experiences. In addition to all these amenities, guests also have access to a dance studio and outdoor tennis courts free of charge. With Chichester just a short drive away and the South Coast within 10 miles, The Goodwood Hotel is perfectly situated for exploring both countryside charm and coastal beauty.
– Elegant setting within the expansive Goodwood Estate.
– Extensive leisure facilities including an indoor pool, spa bath, steam room & sauna.
– Choice of dining options serving delicious cuisine made from estate-sourced ingredients.
– Free access to dance studio & outdoor tennis courts.
– Convenient location close to Chichester & South Coast attractions.
Other places to stay in Southampton
Romantic Hotels with Spa in Southampton
Southampton offers a delightful selection of romantic hotels with spa facilities, perfect for couples seeking a blissful and intimate getaway. These luxurious accommodations provide an idyllic setting for relaxation and rejuvenation, with serene spa treatments designed to pamper and soothe the senses. Whether it's indulging in couples massages, unwinding in private Jacuzzis or enjoying romantic candlelit dinners overlooking picturesque views, these enchanting establishments offer everything needed to create cherished memories together. With their tranquil ambiance and impeccable service, Southampton's romantic hotels with spa ensure a truly unforgettable experience for couples in search of romance and tranquility.
The Retreat Elcot Park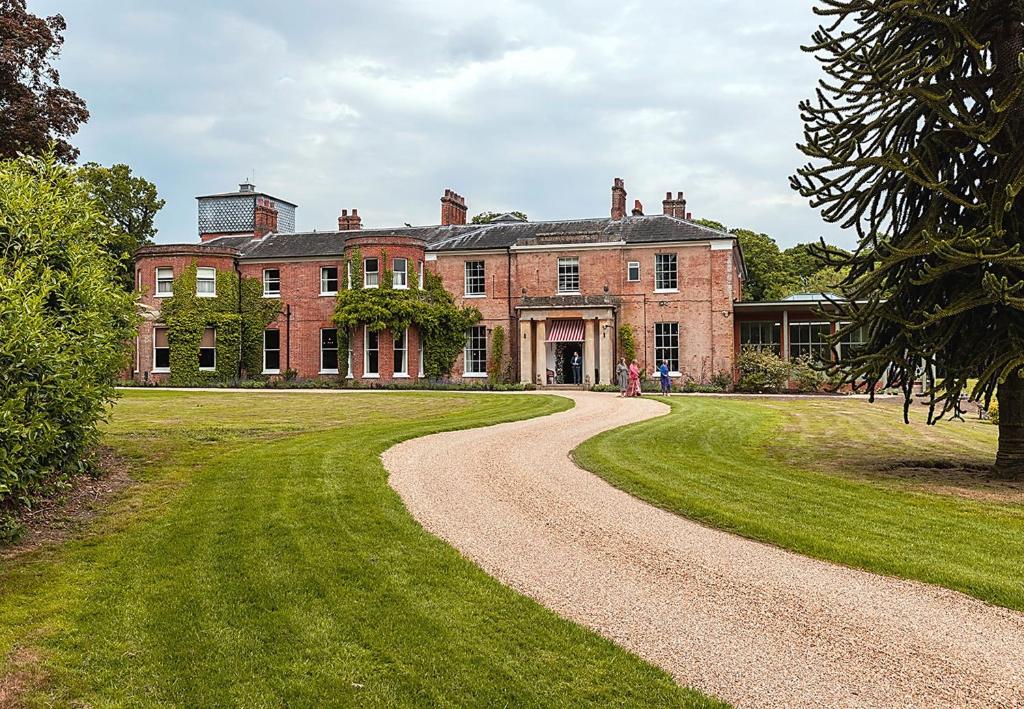 The Retreat Elcot Park, formerly known as Elcot Park Hotel, is a beautifully refurbished 18th-century country house hotel nestled in the stunning West Berkshire countryside. Surrounded by 16 acres of magnificent grounds and boasting breathtaking views across the Kennet valley, The Retreat offers a truly serene escape. As the second hotel by the renowned Signet Collection, this charming establishment features 55 individually-styled bedrooms and suites that exude character and comfort. Guests can indulge in two exceptional dining experiences: Yu, an exquisite pan-Asian restaurant, and 1772, an all-day dining Brasserie. The Signet Spa is a haven for relaxation with its hydrotherapy pools, treatment rooms, steam room, sauna, gym, spin studio and wellness area. For those looking to make the most of their surroundings, there are additional amenities such as a walled working garden, tennis court, outdoor infinity pool with designer cabanas and Whispering Angel pool bar, croquet lawn and children's zone. With careful use of antiques and creative play with textures and artwork throughout the property adding soulfulness to its unique country casual character. Future plans include 'The Courtyard', which will be a mixed-use retail space featuring a bakery, coffee house hair & nail salon wine store along with monthly farmers' market opening at a later date. Whether it's cozying up by the log fire or unwinding on comfortable sofas while sipping on your favorite drink after taking a dip in one of their inviting pools; The Retreat is your perfect destination for relaxation combined with great food & drink in stylish surroundings.
– Beautifully refurbished 18th-century country house hotel
– Panoramic views of the Kennet valley
– Individually-styled bedrooms and suites
– Two exceptional dining options: Yu (pan-Asian) and 1772 (all-day dining)
– Expansive spa facilities including hydrotherapy pools
Leonardo Royal Southampton Grand Harbour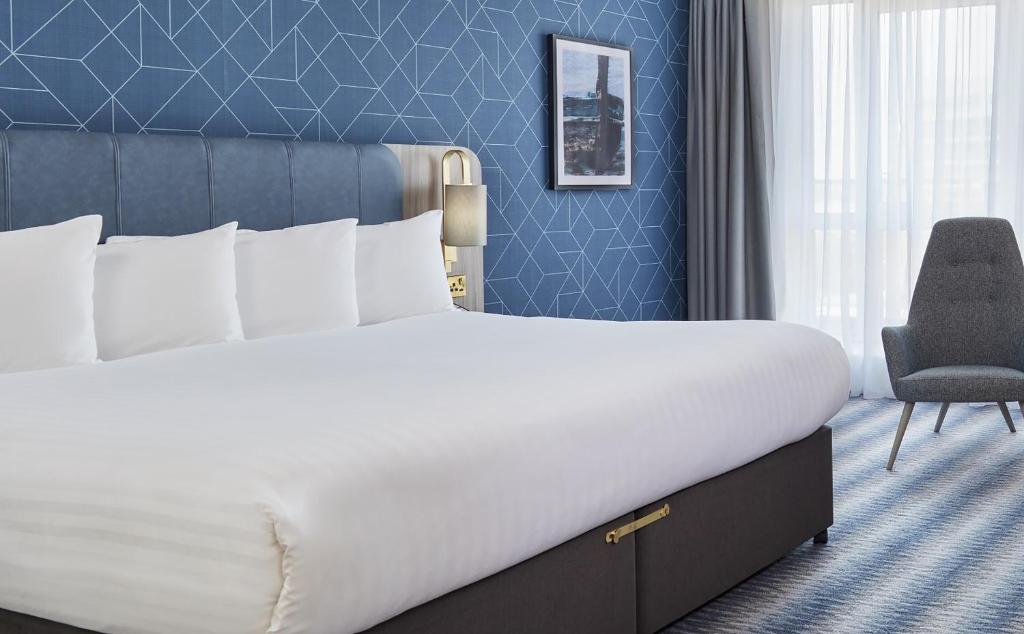 Situated on Southampton Waterfront, Leonardo Royal Hotel Southampton Grand Harbour is a luxury hotel with a stunning glass atrium and impressive spa. Guests can enjoy sea views from many of the rooms and indulge in beauty treatments and therapies at the Rena Spa. The hotel also features an indoor pool, sauna, bath spa, and modern fitness centre for guests to relax and rejuvenate. The traditional 4-star rooms are equipped with free Wi-Fi, a flat-screen TV, work desk, and seating area. Although the Marco Pierre White Steakhouse Bar & Grill is currently closed, casual dining options are available at Leo's Bar. Additionally, the hotel offers a Full English breakfast in its restaurant. Conveniently located just a 5-minute walk from West Quay Retail Park, on-site parking is available for guests at an extra cost and subject to availability.
Pros:
– Indoor pool
– Impressive spa with beauty treatments
– Sea views from many rooms
– Modern fitness centre
– Close proximity to West Quay Retail Park
Hilton at the Ageas Bowl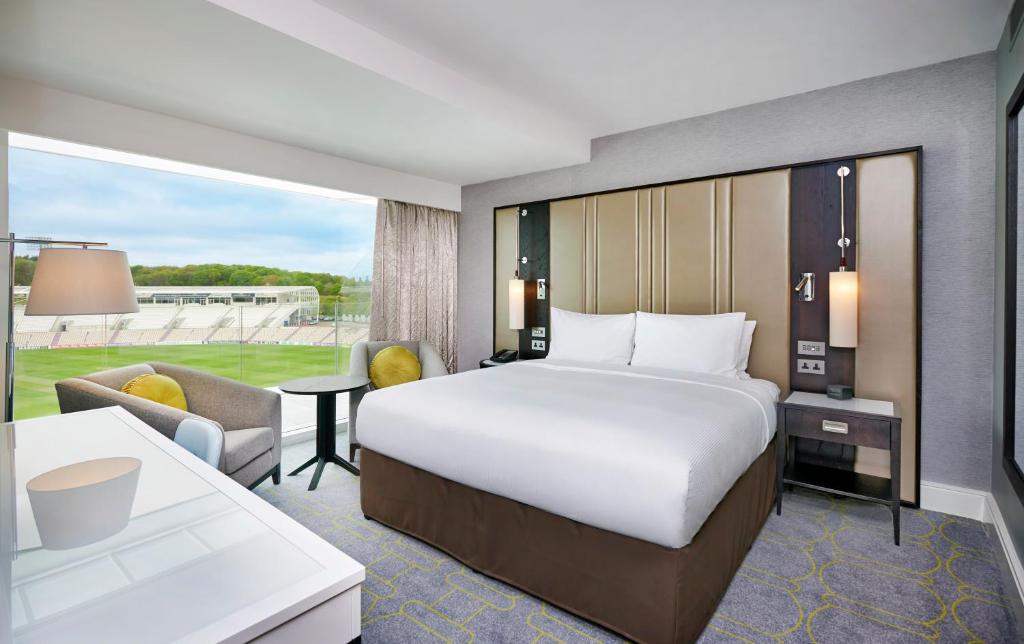 Hilton at the Ageas Bowl in Southampton offers high-quality accommodation with stunning views overlooking the famous cricket ground. Guests can enjoy free on-site parking and complimentary WiFi throughout their stay. The modern rooms are all en suite and feature stylish bathrooms with complimentary toiletries. Each room comes equipped with a work desk and a 42-inch flat-screen TV, while some rooms also have a balcony. The hotel boasts several on-site eateries that cater to diverse tastes. BEEFY'S by Lord Botham is a standout option, offering sumptuous dishes made from top-quality seasonal ingredients inspired by the British Isles. With its exquisite decor, furniture, and layout, along with captivating views of The Ageas Bowl cricket stadium, BEEFY'S by Lord Botham provides the perfect setting for any business or leisure gathering.
Pros:
– Spectacular views overlooking the famous cricket ground
– Free on-site parking for convenience
– Complimentary WiFi throughout the hotel
– Stylish and modern en suite rooms with ample amenities
– Variety of dining options including BEEFY'S by Lord Botham serving delicious dishes inspired by the British Isles
Spa Hotels in Southampton with Cool Views
When it comes to Spa Hotels in Southampton with cool views, this city offers a stunning selection. Nestled along the coast or overlooking picturesque landscapes, these hotels provide a serene and tranquil environment for relaxation and rejuvenation. From the comfort of your spa suite or while enjoying a soothing treatment, you can bask in breathtaking vistas that add an extra touch of tranquility to your experience. Whether it's gazing out at the sparkling waters of the Solent or marveling at lush greenery stretching as far as the eye can see, Southampton's Spa Hotels with cool views promise an unforgettable stay for those seeking both luxury and natural beauty.
Novotel Southampton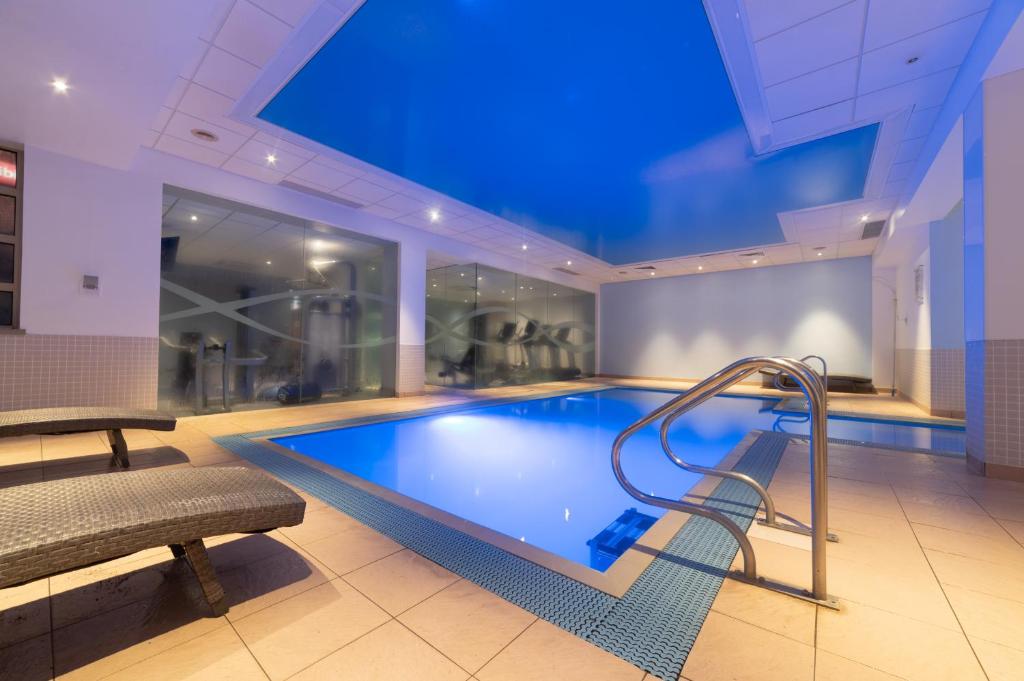 Located in the heart of Southampton, Novotel offers stunning views over the port and is conveniently situated just 400 meters away from the train station. This smoke-free hotel boasts a range of amenities including a restaurant, indoor swimming pool, fitness center, bar/lounge, sauna, and paid self parking. The 121 rooms are equipped with modern conveniences such as sofa beds and electric kettles, as well as LCD TVs, minibars, and free bottled water. Guests can enjoy delicious meals at the Elements Restaurant or relax with drinks and light meals at the stylish Elements Bar. Families traveling with children can take advantage of special perks including complimentary breakfast for up to two children under 16 years old sharing a room with adults, access to video games and baby equipment, as well as a healthy children's menu. Additionally, families can enjoy late check-out on Sundays until 17:00 (subject to availability). With its prime location next to West Quay Retail Park and within walking distance to Southampton's central shops and parks, Novotel is an ideal choice for both leisure and business travelers.
– Convenient location in Southampton's city center
– Stunning views over the port
– Indoor swimming pool and fitness center
– Family-friendly amenities including complimentary breakfast for children
– Stylish restaurant/bar serving modern food
Information about Spa Hotels in Southampton
| | |
| --- | --- |
| 🏢 Number of Spa Hotels in Southampton | 7 |
| 🥇 Average Review Score | 8.1/10 |
| 💰 High season average price | 1304 |
| 💸 Low season average price | 326 |
FAQ
Is there a Spa Hotel in Southampton?
Yes, there are several Spa Hotels in Southampton. One popular option is the Grand Harbour Hotel, which offers a range of spa facilities including treatment rooms, a sauna, and a steam room. Guests can indulge in massages, facials, and other beauty treatments to relax and rejuvenate during their stay.
What amenities can I expect at a Spa Hotel in Southampton?
Spa Hotels in Southampton typically offer a wide range of amenities to ensure guests have a luxurious and relaxing experience. These may include well-appointed treatment rooms, saunas, steam rooms, jacuzzis or hot tubs, fitness centers, swimming pools, relaxation lounges, and beauty salons. Some hotels may also offer specialized wellness programs or classes such as yoga or meditation.
Are Spa services included in the room rate at Spa Hotels?
Usually, spa services are not included in the standard room rate at Spa Hotels in Southampton. These services are generally offered as add-on options for an additional fee. However, some hotels may have special packages or promotions that include certain spa treatments or access to spa facilities with the room booking.
Can I book spa treatments if I am not staying at the hotel?
Yes! In most cases you do not need to be a hotel guest to enjoy the spa treatments at Southampton's Spa Hotels. Many hotels welcome non-guests to book appointments for massages, facials, body wraps and other pampering treatments. It is always recommended to call ahead and make a reservation to ensure availability.
Are there any dining options available at Spa Hotels in Southampton?
Absolutely! Most of the Spa Hotels in Southampton feature onsite restaurants where guests can enjoy delicious meals after their relaxing spa sessions. The dining options often range from casual cafes serving light bites and refreshments to elegant restaurants offering gourmet cuisine prepared by renowned chefs using locally sourced ingredients.
Popular Wellness Hotels destinations
Spa Hotels in Southampton