Welcome to our latest exploration of the rejuvenating world of Spa Hotels in South Wales, United Kingdom. Prepare to embark on a journey that will invigorate your senses and provide a well-deserved escape from the hustle and bustle of everyday life. Nestled amidst breathtaking landscapes, South Wales offers an idyllic setting for those seeking tranquility and relaxation.
Indulge yourself in a haven of serenity as you discover an array of luxurious spa retreats dotted throughout this picturesque region. Immerse yourself in the therapeutic waters of mineral-rich pools or treat yourself to a pampering massage, allowing the stress of daily routines to melt away. With its rich history and natural beauty, South Wales provides the perfect backdrop for these sanctuaries dedicated to both physical and mental well-being.
Whether you are looking for a weekend getaway or a longer staycation, South Wales' Spa Hotels offer an unparalleled opportunity to unwind and recharge. From intimate boutique spas nestled within historic manor houses to modern wellness resorts boasting state-of-the-art facilities, there is something for everyone seeking solace in this corner of the United Kingdom. So sit back, relax, and let us be your guide as we delve into the world of indulgence and tranquility offered by Spa Hotels in South Wales.
Best South Wales Spa Hotels
voco St. David's Cardiff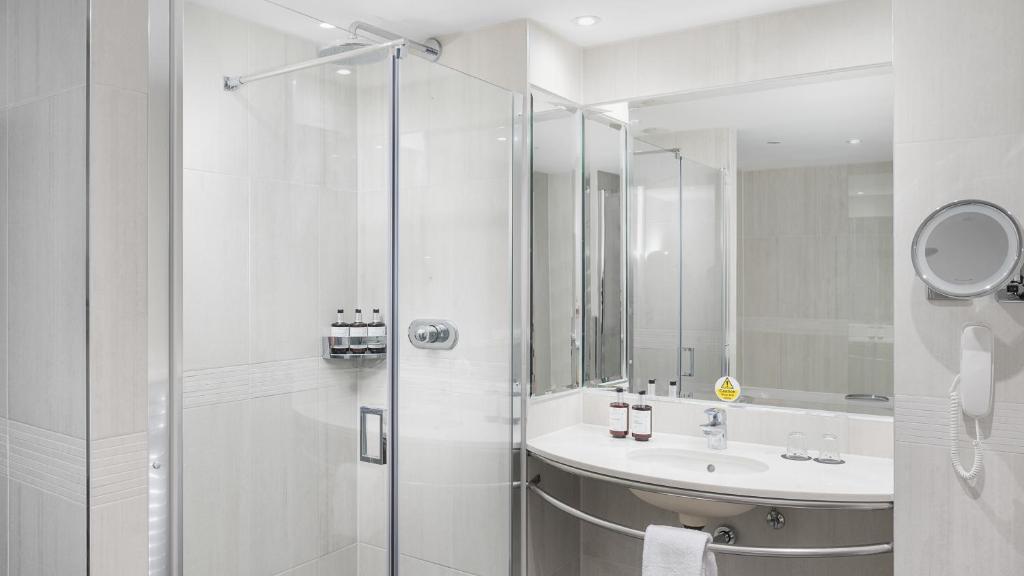 Nestled in an iconic building with breathtaking views of Cardiff Bay, voco – St David's Cardiff is a magnificent 5-star hotel offering an array of luxurious amenities. From its elegantly designed rooms to the innovative restaurant and bar, this hotel ensures a memorable stay. The sumptuous bedrooms feature opulent bathrooms, some even boasting private balconies. The award-winning Spa at St David's offers guests a chance to unwind with facilities such as swimming pools, hydrotherapy pools, a fitness studio, and relaxation room. Indulge in beauty treatments available for an additional charge (booking recommended). Situated near vibrant Cardiff Docks, this hotel also provides meeting and conference facilities and is conveniently located just 2 miles from the city center. Guests can utilize the adjacent paid car parks for £24 per 24 hours.
Pros:
– Stunning views of Cardiff Bay
– Luxurious spa and fitness facilities
– Stylishly designed rooms with opulent features
– Innovative restaurant and bar serving cocktails, wine list, and craft beer
– Convenient location near Cardiff Docks and city center
Vale Resort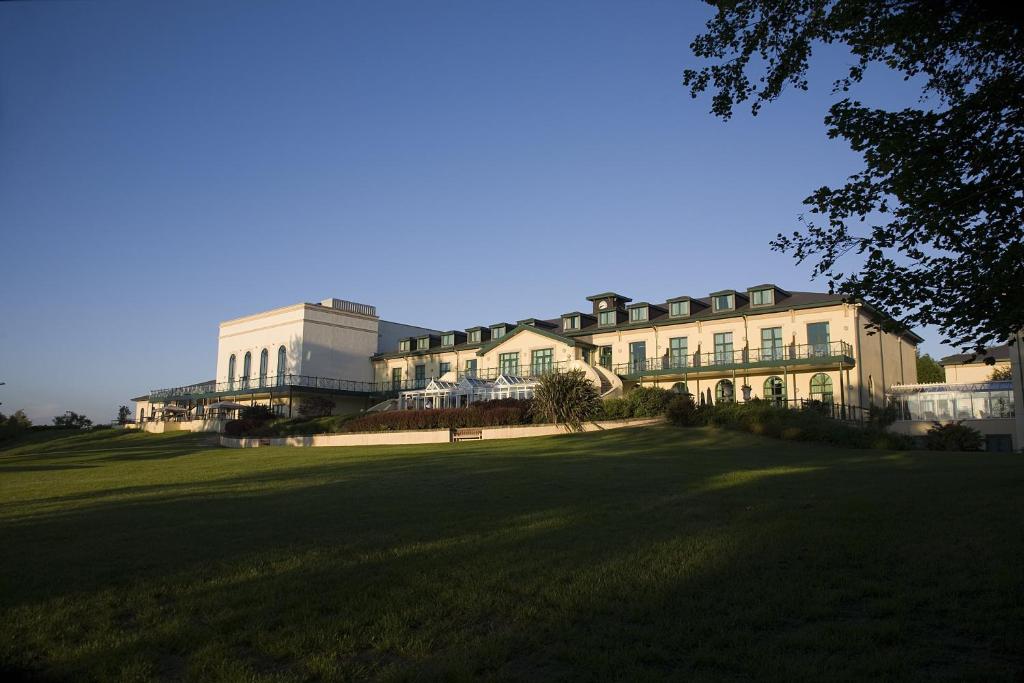 Located in the stunning Welsh countryside spanning over 650 acres, Vale Resort is a luxurious hotel offering a range of amenities including a spa, two championship golf courses, and two restaurants. Just a short 15-minute drive from Cardiff, guests can enjoy free on-site parking and easily access attractions such as Cardiff Castle within 20 minutes. The elegant bedrooms are equipped with air conditioning, a seating area, and an interactive TV with internet access. Some rooms even offer private balconies or scenic views of the Vale of Glamorgan. The AA Rosette-awarded Vale Grill serves modern Welsh cuisine made with fresh local produce, while the stylish champagne bar features live piano music. Guests can also choose to dine at the casual bistro or unwind at the Clubhouse bar. The resort's leisure center boasts an inviting swimming pool and spacious gym for active guests to enjoy. For ultimate relaxation, visitors can indulge in various treatments at the spa or pamper themselves in the sauna, hot tub, steam room, or relaxation lounge. Conveniently located just a 2-minute drive from the M4 motorway in Hensol village, Vale Resort offers both luxury and easy accessibility for travelers.
– Beautiful countryside setting
– Accessible location near Cardiff
– Variety of dining options including an award-winning restaurant
– Excellent leisure facilities with swimming pool and gym
– Spa offering indulgent treatments
The Lion Hotel (Blaenavon)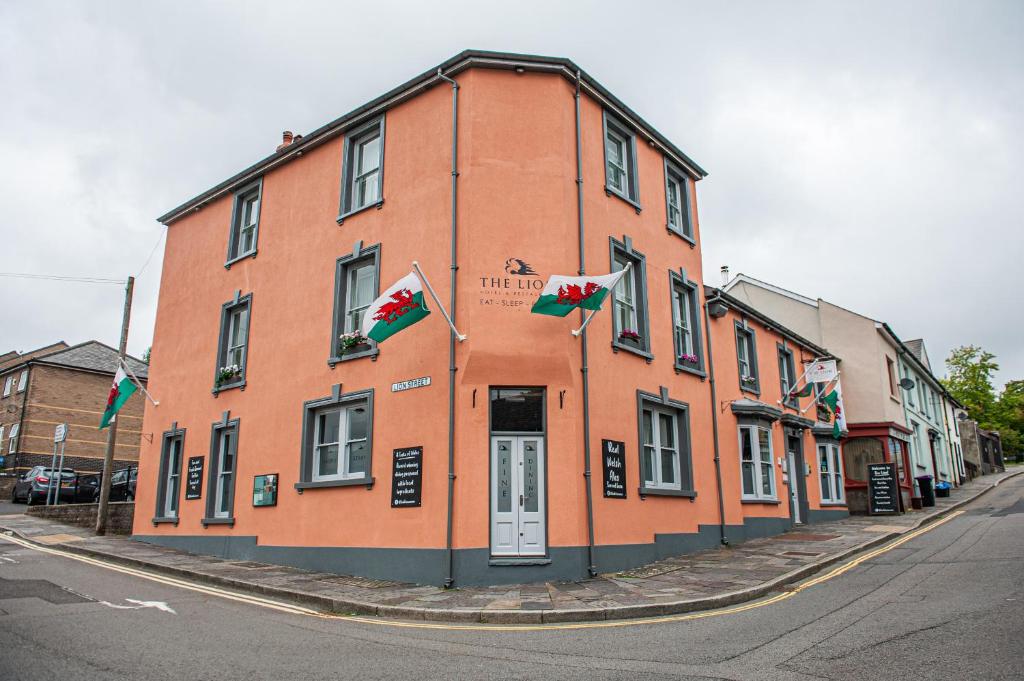 Located in the captivating World Heritage site of Blaenavon, The Lion Hotel & Restaurant is a charming retreat that offers an array of amenities for a truly relaxing stay. Guests can indulge in the hotel's health suite, featuring a sauna, steam room, and heated loungers. After unwinding in the spa facilities, visitors can savor delectable European dishes made from locally sourced ingredients at the hotel's elegant restaurant. The cozy lounge with real log fires provides a cozy atmosphere to enjoy coffee or afternoon tea. The spacious rooms are adorned with oversized beds, soft carpets, and en-suite bathrooms or showers. Each accommodation is equipped with modern conveniences such as TVs, tea/coffee making facilities, toiletries, and luxurious bathrobes. With its exceptional services and tranquil setting, The Lion Hotel promises an unforgettable getaway.
– Health suite with sauna and steam room
– Restaurant serving fresh European cuisine
– Cozy lounge with real log fires
– Spacious rooms with luxurious amenities
– Free WiFi available throughout the property
Other places to stay in South Wales
Romantic Hotels with Spa in South Wales
South Wales offers a captivating blend of natural beauty and historic charm, making it an ideal destination for couples seeking a romantic retreat. With its array of luxurious spa hotels dotted throughout the region, South Wales invites lovebirds to indulge in pampering treatments and rejuvenating experiences. From serene countryside escapes to coastal havens, these romantic hotels provide the perfect backdrop for intimate moments and relaxation. Soothing massages, candlelit dinners, and breathtaking views await couples looking to unwind and reconnect in this idyllic corner of Wales.
Mercure Cardiff Holland House Hotel & Spa
Located in the heart of Cardiff city centre, the Mercure Cardiff Holland House Hotel & Spa offers a luxurious 4-star experience with its range of amenities. Guests can enjoy a refreshing swim in the hotel's swimming pool, work out at the well-equipped gym, or indulge in pampering treatments at the spa. The hotel's modern and elegant rooms provide stunning panoramic views of the cityscape. For dining options, guests can visit the award-winning restaurant that serves a contemporary menu or relax at the stylish lounge bar. Free Wi-Fi is available throughout the hotel and on-site parking is provided for a fee. With its prime location, guests can easily explore Cardiff's main shopping district just a short 5-minute walk away. Additionally, attractions such as Cardiff Bay and Queen Street Rail Station are conveniently close by.
Pros:
– Prime city centre location
– Swimming pool, gym, and spa facilities available
– Stunning panoramic views from many rooms
– Stylish lounge bar and award-winning restaurant with modern cuisine
– Close proximity to main shopping district and popular attractions
The Celtic Manor Resort (Newport)
The Celtic Manor Resort in Newport is a renowned 5-star hotel and historic manor house situated on 2000 acres of picturesque parkland in the Usk Valley. This award-winning resort was the proud host of the 2010 Ryder Cup golfing competition. Guests can indulge in relaxation at the acclaimed Forum Spa, savor delectable cuisine at any of the five restaurants available, or enjoy a round of golf on one of the three championship courses. The resort also offers adventure activities such as two adventure golf courses and Forest Jump, a thrilling treetop adventure course. For those seeking more outdoor pursuits, clay pigeon shooting, fishing, and mountain biking can be arranged upon request. Additionally, The Celtic Manor Resort caters to various business events and special occasions with its comprehensive convention center, exhibition hall, 31 function rooms, and five restaurants. The spacious rooms are equipped with satellite TV channels and guests have access to free Wi-Fi in public areas.
Pros:
– Set on a vast expanse of stunning parkland
– Offers an award-winning spa for ultimate relaxation
– Boasts three championship golf courses for avid golfers
– Provides a plethora of adventure activities for thrill-seekers
– Features extensive facilities for successful business events or special occasions
Novotel Cardiff Centre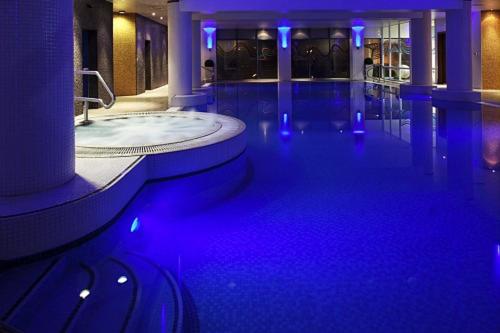 Located just 0.5 miles from the Cardiff International Arena, Novotel Cardiff Centre offers a range of amenities to make your stay comfortable and enjoyable. The hotel features an indoor swimming pool, a gym, and a restaurant. It is conveniently situated within walking distance of shops, nightlife, and Cardiff Central Rail Station. The rooms are elegantly decorated and equipped with private bathrooms that include hairdryers. Each room also includes a seating area, work desk, tea/coffee making facilities, TV, and 24-hour room service. Guests can enjoy free WiFi throughout the hotel. The on-site Elements Restaurant and Bar serves a variety of modern dishes and drinks. Families traveling with children can take advantage of the hotel's family-friendly offerings such as complimentary stays for up to two children (under 16 years old) sharing a room with adults (including breakfast), access to video games, baby equipment, and a healthy children's menu at the restaurant. Families also have the benefit of late check-out on Sundays until 17:00. Novotel Cardiff Centre is conveniently located less than a mile away from the Millennium Stadium and just one mile from the vibrant Cardiff Bay development area.
– Indoor swimming pool
– Well-equipped gym
– Convenient location near attractions
– Family-friendly amenities
– Free WiFi throughout the hotel
Spa Hotels in South Wales with Cool Views
South Wales is not only known for its stunning landscapes but also for its luxurious spa hotels offering cool views. These hidden gems provide guests with a serene escape surrounded by breathtaking natural beauty. Whether it's overlooking the rolling hills, peaceful lakes, or majestic coastline, these spa hotels in South Wales offer the perfect backdrop for relaxation and rejuvenation. From indulging in soothing treatments to unwinding in picturesque outdoor hot tubs, guests can immerse themselves in tranquil surroundings while enjoying impeccable service and world-class facilities. With their cool views and tranquility, these spa hotels in South Wales offer an idyllic retreat for those seeking ultimate relaxation amidst nature's wonders.
Park Plaza Cardiff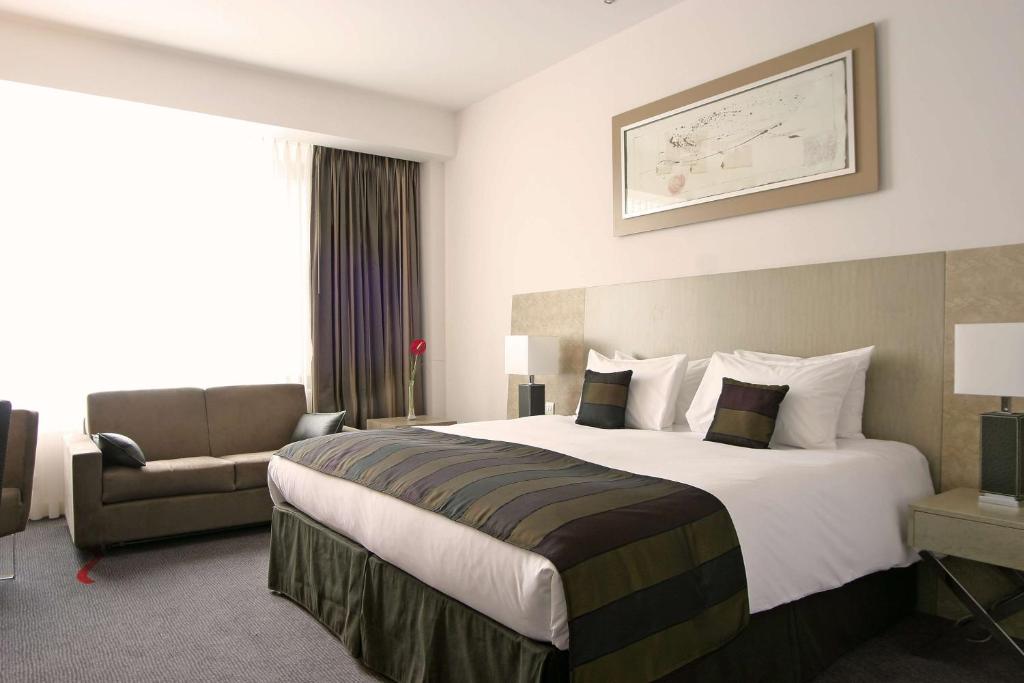 Located in the heart of Cardiff, just a short stroll from Cardiff Castle, Park Plaza Cardiff is a luxurious 4-star hotel that offers stylish rooms with complimentary Wi-Fi. The hotel features a 20-metre indoor pool and a fully-equipped gym. The state-of-the-art Laguna Health and Spa boasts a spa bath, a spacious gym, and a steam room. Guests can indulge in a wide variety of luxurious Pevonia treatments. The rooms are elegantly designed with modern furnishings and come complete with amenities such as Freeview channels on the TV, tea/coffee making facilities, and private bathrooms. In addition to its prime location near attractions like Principality Stadium and St Davids 2 Shopping Centre, the hotel also houses the ground floor Laguna Kitchen and Bar where guests can savor local and international cuisine made using fresh local produce. When the weather permits, guests can enjoy their meals on the terrace.
– Excellent central location
– Stylish rooms with free Wi-Fi
– Impressive spa facilities including an indoor pool
– Proximity to popular attractions
– On-site restaurant serving delicious cuisine
Bryn Meadows Golf (Blackwood)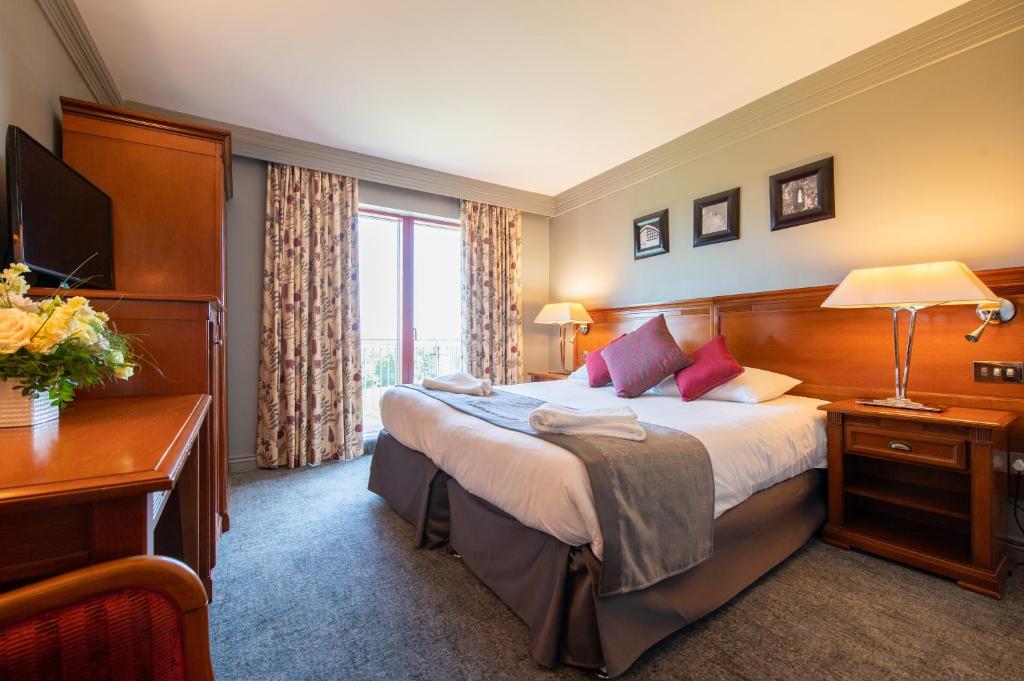 Situated in Blackwood, Bryn Meadows Golf Hotel & Spa is a luxurious 4-star establishment set on 100 acres of picturesque land. Guests can take in the breathtaking views from the Blas at Bryn Meadows Restaurant while indulging in delicious meals made with locally sourced ingredients. Each room boasts elegant Italian furniture and private bathrooms adorned with marble baths. The hotel's leisure centre overlooks the golf club and features an impressive range of facilities, including an 18-metre indoor swimming pool, sauna, and hot tub. Additional amenities offered include flat-screen TVs, minibars, toiletries, and hairdryers. Some rooms even come with balconies offering stunning views of the golf course and surrounding valleys. Guests can enjoy a workout at the on-site gym or pamper themselves at the spa which offers various rejuvenating treatments such as facials and massages. Start your day off right with a delectable full English or continental breakfast served daily. With free private parking available onsite and Cardiff city centre just a short 30-minute drive away, Bryn Meadows Golf Hotel & Spa is a perfect destination for relaxation and exploration alike – guests can take advantage of scenic walks in Brecon Beacons National Park which is also just half an hour away.
Pros:
– Indoor pool
– Beautiful views from Blas at Bryn Meadows Restaurant
– Elegant Italian furniture in each room
– Range of leisure facilities including sauna, hot tub, and gym
– Convenient location for exploring both Cardiff city centre and Brecon Beacons National Park
The Manor House At Celtic Manor (Newport)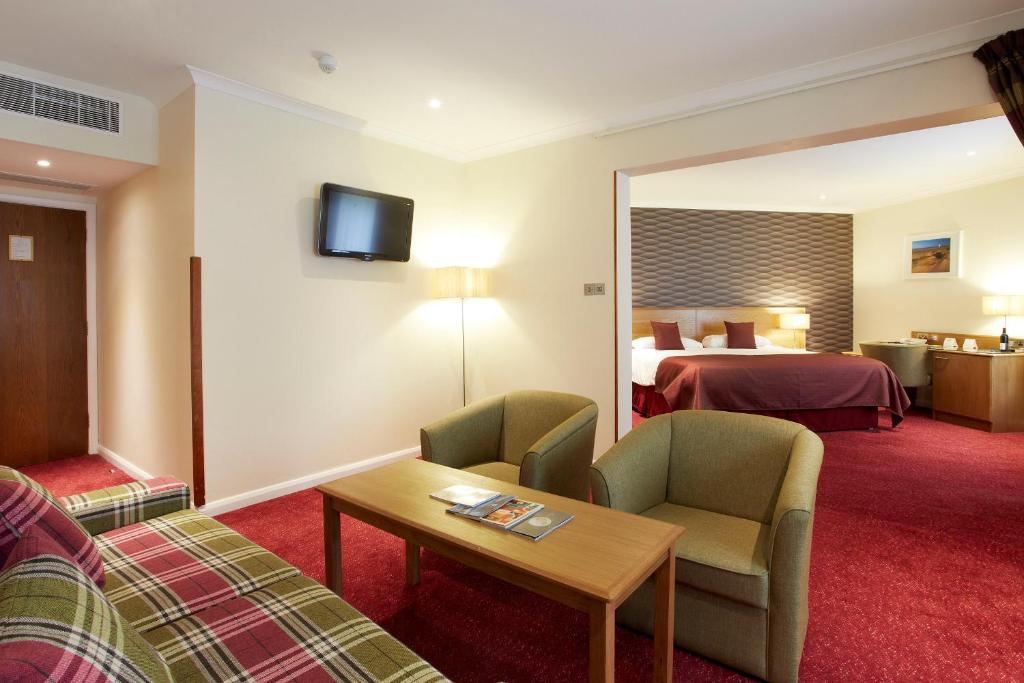 The Manor House at Celtic Manor is a stunning 19th-century manor house situated in the picturesque Usk Valley. With its original wood-panelled walls and grand wooden staircase, this historic hotel offers 65 traditionally-styled guestrooms that have been updated with modern comforts while maintaining their original charm. The on-site restaurant provides a delightful dining experience and conveniently connects to the larger resort hotel, which offers guests access to two health clubs and spas, three championship golf courses, and an outdoor play area for children.
– Beautiful location amidst 2000 acres of parkland
– Elegant and historic manor house setting
– Range of modern comforts in each guestroom
– Access to additional facilities at the larger resort hotel such as health clubs, spas, golf courses, and children's play area
Spa hotels in South Wales with a Pool
South Wales is a haven for those seeking relaxation and rejuvenation, with its array of luxurious spa hotels boasting Pools. Whether you are looking to unwind after a long day exploring the picturesque surroundings or simply want to treat yourself to some pampering, these spa hotels offer the perfect retreat. Immerse yourself in the tranquil atmosphere as you take a dip in the pool, surrounded by scenic landscapes and indulgent amenities. With a range of treatments and therapies available, including soothing massages and invigorating facials, South Wales' spa hotels with pools promise an unforgettable experience that will leave you feeling refreshed and revitalized.
Coldra Court Hotel by Celtic Manor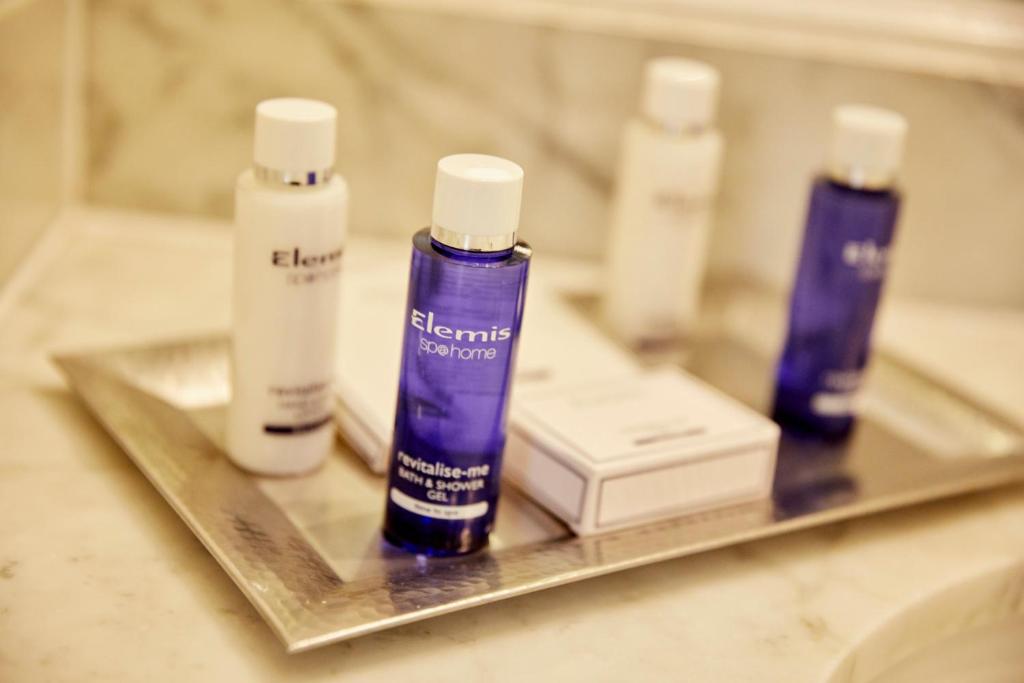 Located in Langstone, just off the M4 and on the outskirts of Newport, Coldra Court Hotel by Celtic Manor offers a range of amenities for guests to enjoy. The hotel features a restaurant serving Southern style barbecue food, as well as leisure facilities such as an 18-metre swimming pool, sauna, and steam room. Each en-suite bathroom is equipped with a shower and complimentary luxury toiletries. Guests can also take advantage of free WiFi throughout the hotel. The rooms come with a wide-screen TV and tea/coffee making facilities, with some rooms also offering a bath with overhead shower. For relaxation, guests can unwind on the patio of The Court Bar or grab a coffee and newspaper in the comfortable sofas. Additionally, guests are welcome to use the cardio equipment at Springs Health Club. With Cardiff's Principality Stadium just 19 miles away, visitors have the opportunity to watch rugby or football matches. For those interested in horse racing, Cheapstow racecourse is 14 miles away. Both Bristol and Cardiff airports are within 35 miles from the hotel for convenient travel options. Nature enthusiasts can explore Newport Wetlands Reserve situated just 6 miles away while taking in fresh air and wildlife sightings. Moreover, guests have easy access to discovering the Usk Valley and surrounding areas during their stay at Coldra Court Hotel by Celtic Manor.
Pros:
– Convenient location near major roadways
– Well-equipped leisure facilities including swimming pool and sauna
– Restaurant specializing in Southern style barbecue food
– Comfortable lounging areas for pre-dinner drinks or coffee breaks
– Easy access to local attractions such as sporting events or nature reserves
Parkway Hotel & Spa (Newport)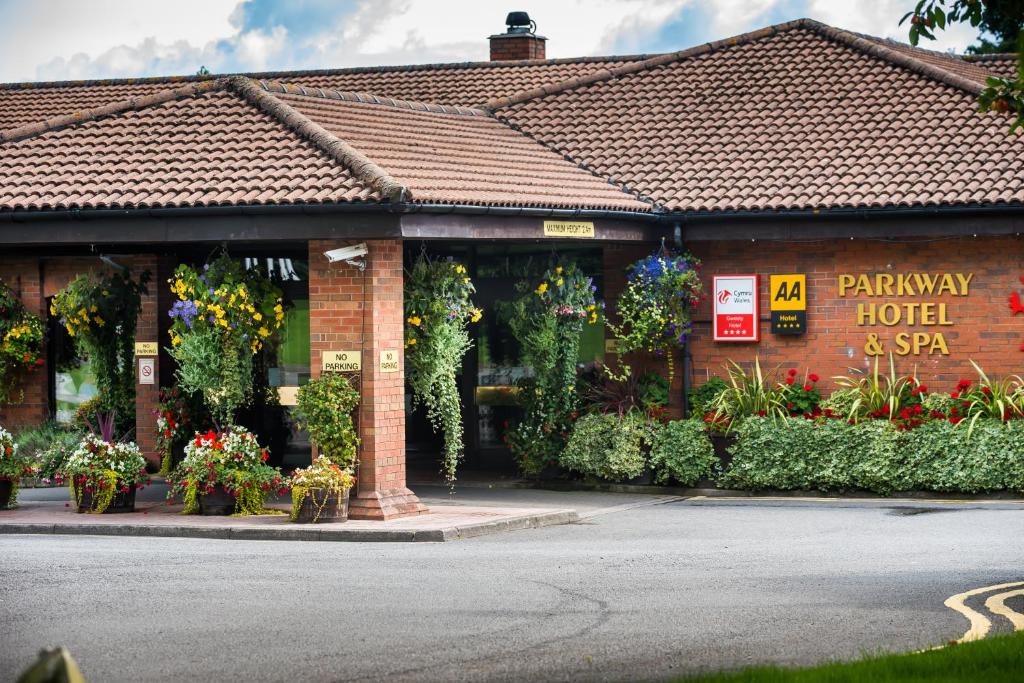 The Parkway Hotel & Spa in Newport is situated on over 7 acres of stunning gardens, providing a tranquil and picturesque setting. This 4-star hotel offers a range of impressive facilities including a leisure club with a 15-metre swimming pool, sauna, and spa bath. Guests can also enjoy the cozy ambiance of the restaurant and lounge area, complete with a real log fire. The rooms at the Parkway are beautifully furnished with oversized beds, plush carpets, and marble en suite bathrooms. Additionally, each room comes equipped with modern amenities such as a TV, in-room safe, tea/coffee making facilities, and luxury toiletries. Ravello's Restaurant provides guests with an enticing à la carte menu featuring delicious European dishes made from fresh local produce. The hotel's traditional carvery has also proven to be popular among visitors. For those looking for leisure activities during their stay, The Parkway offers snooker and billiard tables, an outdoor chess set and boules green, as well as badminton and croquet lawns. There is even an herb garden and outdoor patio for guests to enjoy some fresh air amidst the lush surroundings.
Pros:
– Beautifully landscaped gardens
– Impressive leisure club facilities including swimming pool, sauna, and spa bath
– Cozy restaurant/lounge area with a real log fire
– Well-appointed rooms with luxurious amenities
– Various leisure activities available on-site
Information about Spa Hotels in South Wales
| | |
| --- | --- |
| 🏢 Number of Spa Hotels in South Wales | 11 |
| 🥇 Average Review Score | 7.9/10 |
| 💰 High season average price | 204 |
| 💸 Low season average price | 51 |
FAQ
What are some popular Spa Hotels in South Wales?
Some popular Spa Hotels in South Wales include the Celtic Manor Resort, St David's Hotel & Spa, and The Vale Resort. These hotels offer a range of luxurious spa facilities and treatments for guests to relax and rejuvenate during their stay.
Are Spa facilities included in the room rate at South Wales' Spa Hotels?
The inclusion of spa facilities in the room rate varies depending on the hotel. While some Spa Hotels may provide complimentary access to certain spa amenities such as swimming pools, saunas, or steam rooms, others may charge an additional fee for access or specific treatments. It is recommended to check with the hotel directly or review their website for detailed information regarding spa services and charges.
Can non-guests visit the spas at South Wales' Spa Hotels?
In many cases, non-guests can visit the spas at various South Wales' Spa Hotels. However, availability may be limited during peak times and advance booking is often required. Day passes or spa packages are commonly offered for those who wish to enjoy the facilities without staying overnight at the hotel. It is advisable to contact individual hotels to inquire about their policies regarding non-guest access.
What types of treatments are available at Spa Hotels in South Wales?
Spa Hotels in South Wales typically offer a wide range of treatments designed to promote relaxation and well-being. Guests can indulge in massages, facials, body wraps, manicures, pedicures, aromatherapy sessions, and more. The specific treatment options vary from one hotel to another but they generally cater to different preferences and needs of guests seeking ultimate pampering experiences.
Do all Spa Hotels have fitness centers as well?
While most modern-day Spa Hotels have fitness centers as part of their wellness offerings, it cannot be guaranteed that every single property will have one. Generally speaking though, many luxury hotels now recognize that health-conscious travelers seek both spa and fitness facilities, so they strive to provide a well-rounded experience. It is recommended to check the hotel's website or contact them directly to inquire about their specific amenities before making a reservation.
Popular Spa Hotels destinations
Spa Hotels in South Wales