Welcome to a guide that will take you on a journey through the enchanting world of accommodations in Scotland, United Kingdom, where you can unwind and indulge in the ultimate relaxation experience. If you are seeking an extraordinary stay that goes beyond the ordinary, Hotels With Jacuzzi In Room in Scotland offer an idyllic haven for travelers yearning for tranquility and luxury.
Nestled amidst stunning landscapes and rich history, these accommodations provide an exquisite escape from the bustling cities. Immerse yourself in opulence as you sink into your private hot tub, soothing your weary body after a day of exploring picturesque castles or hiking along breathtaking trails. Whether it's nestled within a charming country inn or overlooking magnificent lochs, these hotels provide not only rejuvenation but also panoramic views that will leave you breathless.
In addition to their mesmerizing surroundings, Hotels With Jacuzzi In Room boast tastefully designed interiors that blend contemporary elegance with traditional Scottish charm. Picture yourself basking in warm water while admiring plush furnishings and unique architectural details. Let the gentle jets massage away any tension as you sip on a glass of fine Scotch whisky or enjoy some decadent Scottish cuisine brought right to your room. These hotels offer more than just relaxation; they create unforgettable memories that will linger long after your stay has ended.
So pack your bags and embark on a journey to discover these hidden gems where leisure merges seamlessly with luxury. Your dream getaway awaits at one of Scotland's remarkable Hotels With Jacuzzi In Room!
Best Scotland Hotels With Hot Tub
Old Loans Inn (Troon)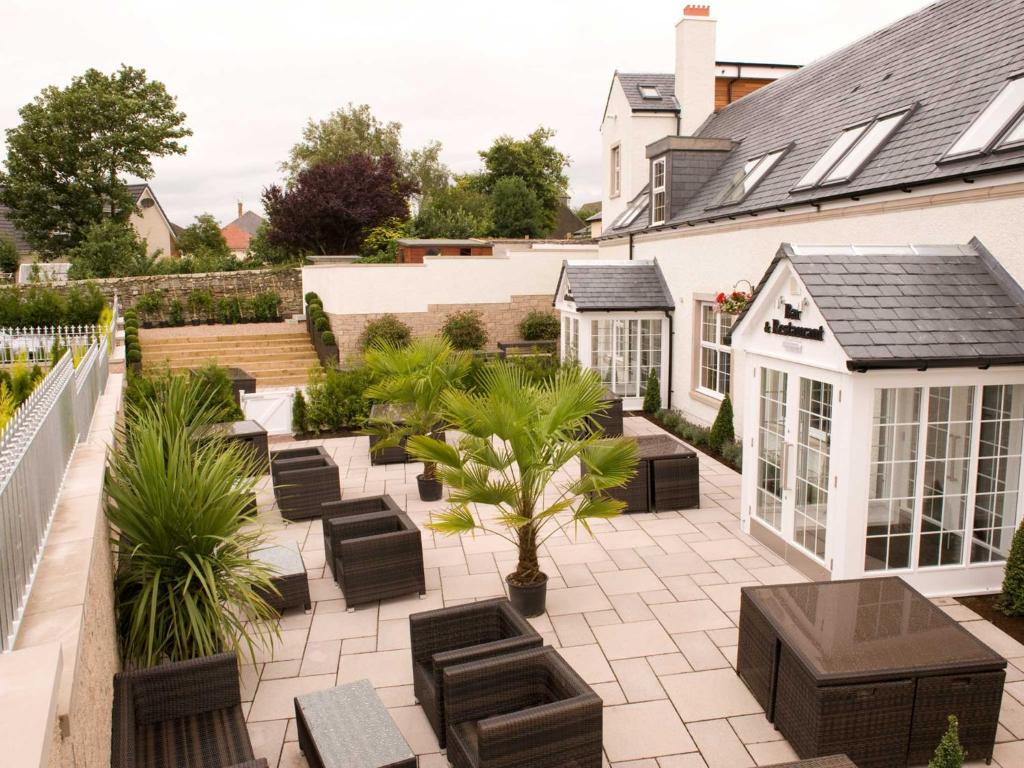 The Old Loans Inn in Troon has undergone a £1.8 million renovation, resulting in a charming 18th-century coaching inn that seamlessly combines historic character with modern luxuries. Guests can enjoy comfortable king-size beds, media centers, powerful rain showers, and complimentary Wi-Fi. Nestled in the village of Loans on the outskirts of Troon, this award-winning hotel is perfectly situated to explore Ayrshire's renowned golf courses. Conveniently located near the A78, guests have easy access to Troon, Ayr, and Glasgow Prestwick Airport. The inn itself features beautifully restored original stone walls and cozy fireplaces for an authentic Scottish experience. Each of the individually designed rooms exudes style and contemporary comfort while offering state-of-the-art amenities like large flat-screen TVs with media centers that allow you to connect your devices. Additionally, the en suite bathrooms come equipped with MP3 connectors and dedicated speakers for added convenience. The hotel's bar and restaurant serve locally sourced cuisine, and guests can also enjoy the impressive outdoor terrace.
Pros:
– Recently renovated with a perfect blend of historical charm and modern comforts
– Convenient location near golf courses and major transportation routes
– Stylishly designed rooms with state-of-the-art amenities
– En suite bathrooms feature MP3 connectors for personalized entertainment
– On-site bar and restaurant offer delicious locally sourced food
The Waterside Hotel (Seamill)
The Waterside Hotel is a four-star property situated along the water's edge in West Kilbride, offering breathtaking panoramic views of the Isle of Arran. With 23 rooms, suites, and a penthouse, all designed with a charming New England/Cape Cod theme, guests can experience both comfort and style during their stay. The hotel provides free on-site car parking for added convenience. Guests can indulge in delicious meals at The Waterside Hotel's restaurant or soak up the sun on the terrace while enjoying stunning views. For those looking to unwind, there is also an on-site bar where they can savor refreshing drinks. The majority of the accommodations offer splendid views across the Clyde and extend to the picturesque Isle of Arran. Additionally, select rooms provide lovely vistas of the Ayrshire countryside and nearby West Kilbride. Each room is equipped with complimentary toiletries, tea/coffee making facilities, a hairdryer, and flat-screen SMART TVs for entertainment purposes. Complimentary WiFi access is available throughout the hotel as well as in all guest rooms. Located just 30 minutes away from Glasgow and Ayr, with convenient access to both Glasgow and Prestwick International Airports within a short distance of 25 km from the property.
– Stunning panoramic views of Isle of Arran
– Free on-site car parking
– Charming New England/Cape Cod design theme
– Accessible location near Glasgow and Ayr
– Complimentary WiFi throughout hotel
The Scotsman Hotel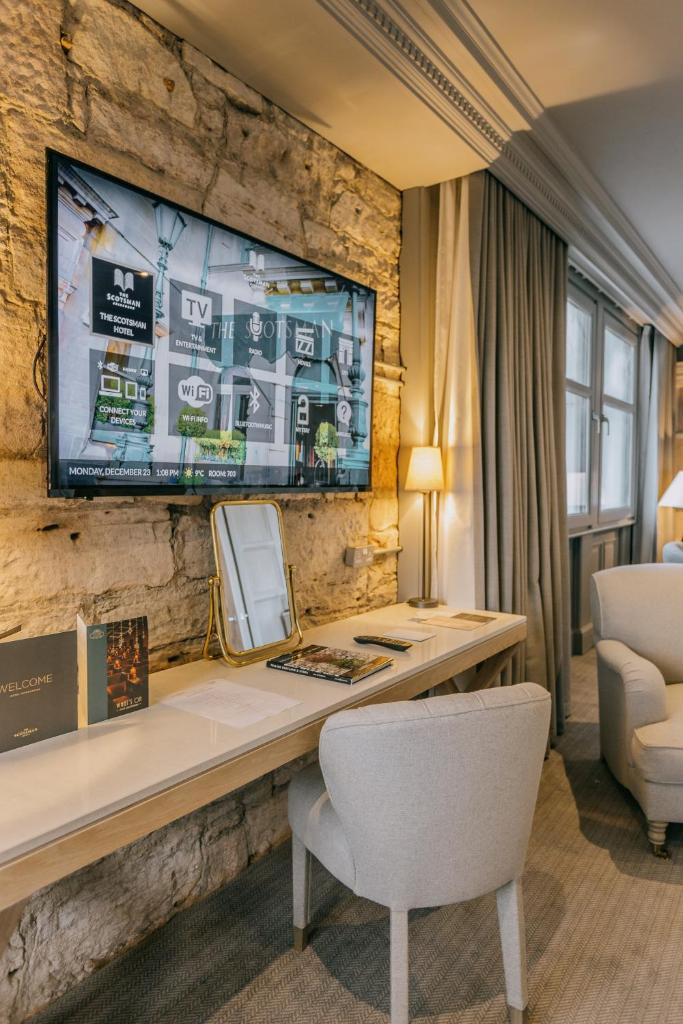 The Scotsman Hotel is a boutique hotel that offers a luxurious stay with stunning views overlooking Carlton Hill, Princes Street Gardens, and Waverley Station. Originally built in 1905 as the headquarters of The Scotsman newspaper, this listed building provides guests with a unique and historical experience. The hotel features top-notch amenities such as luxury Egyptian cotton linen, a 48-seat cinema, free Wi-Fi, and complimentary access to the daily Scotsman Newspaper. With a privacy hatch for 24-hour room service and discounted parking available at Edinburgh Waverley Station car park, convenience is key at this centrally located hotel just steps away from the Royal Mile and Princes Street. Each room and suite is individually designed with charming features like curved corner window bays offering scenic city views and marble-tiled en suite bathrooms.
Pros:
– Boutique hotel with historic charm
– Convenient location near major attractions
– Luxury amenities including Egyptian cotton linen
– Complimentary access to Scotsman Newspaper
– Unique rooms with picturesque views of the city
Other places to stay in Scotland
Luxury Hotels in Scotland with Jacuzzi
Luxury hotels in Scotland with jacuzzi offer a serene and indulgent retreat for travelers seeking the ultimate relaxation experience. Nestled amidst picturesque landscapes, these hotels provide a haven of tranquility where guests can unwind and rejuvenate in the privacy of their own room. The opulent jacuzzis, meticulously designed to provide utmost comfort and luxury, create a sense of blissful escape from the outside world. Whether it's soaking in warm bubbles or enjoying panoramic views from the comfort of your jacuzzi, these prestigious accommodations promise an unforgettable stay filled with pampering and sophistication.
Backbrae House Luxury B&B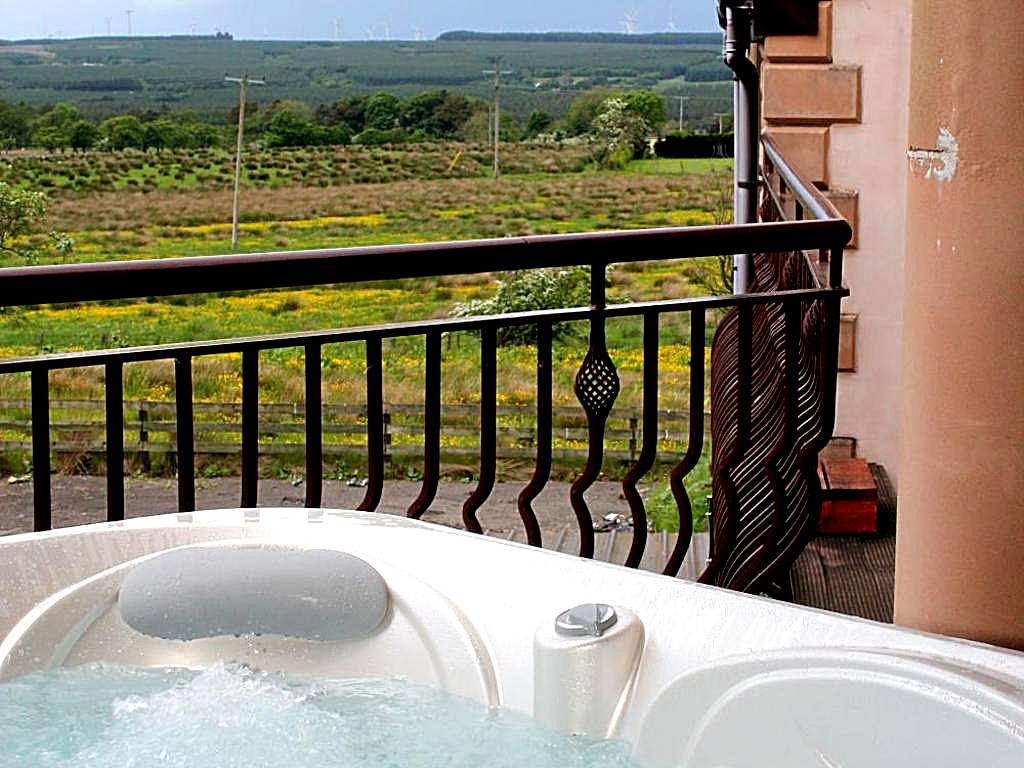 Backbrae House Luxury B&B is a delightful property located in Lanark, offering comfortable beds and a relaxing atmosphere. The accommodations feature a seating area with a flat-screen TV and a private bathroom with free toiletries, a hairdryer, and shower. Guests can enjoy free WiFi throughout the property. The breakfast options include à la carte, continental, and Full English/Irish choices served each morning. This 5-star bed and breakfast also offers amenities like a hot tub and terrace for guests to unwind. With its shared lounge area and proximity to cycling routes, guests have plenty of opportunities for relaxation or outdoor activities nearby. Conveniently located near Murrayfield Stadium and EICC at 43 km away, as well as Sir Chris Hoy Velodrome and Celtic Park at 45 km away, Backbrae House Luxury B&B is an ideal choice for travelers seeking comfort combined with convenient access to popular attractions. The nearest airport is Edinburgh Airport, situated just 37 km from the property.
Pros:
– Comfortable beds
– Free WiFi throughout the property
– Hot tub available for guests' use
– Proximity to popular attractions such as Murrayfield Stadium and Sir Chris Hoy Velodrome
– Option to enjoy à la carte or Full English/Irish breakfast each morning
Isle of Eriska Hotel Spa & Golf (Benderloch)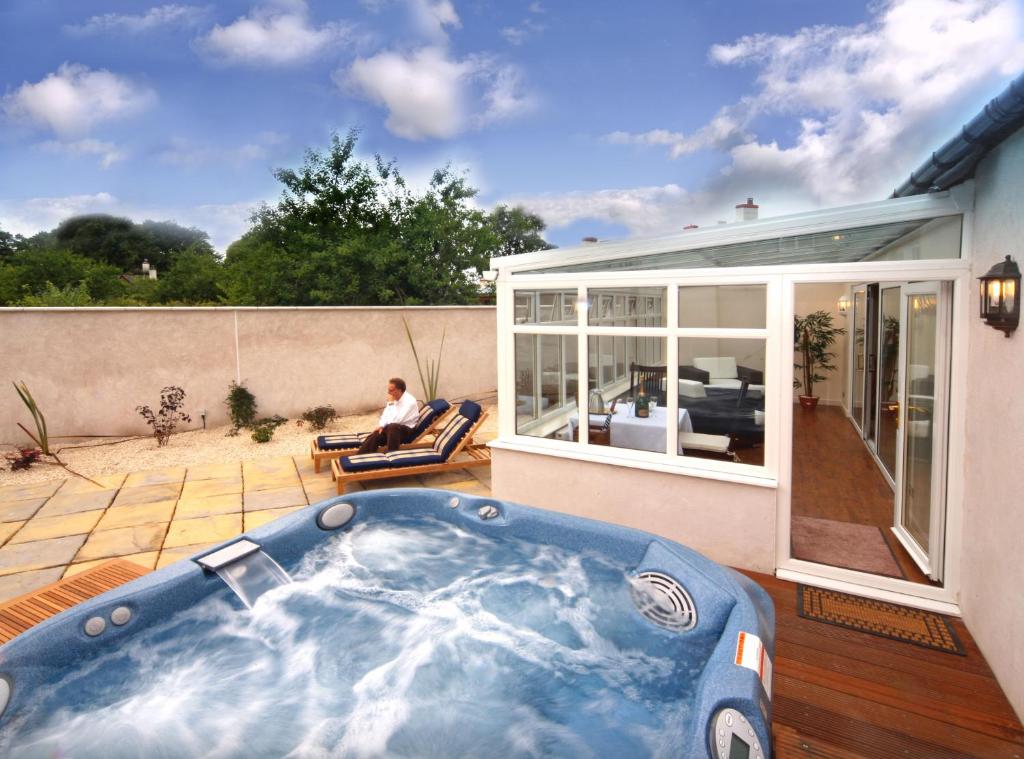 Isle of Eriska Hotel Spa & Golf, located in Benderloch, offers a luxurious and relaxing retreat in the heart of Oban. Set amidst 300 acres of lush landscapes, this hotel boasts a restaurant, 24-hour room service, and a spa. The rooms are beautifully decorated with contemporary furnishings and feature top-quality bed linen. Guests can indulge in treatments using ESPA products at The Stables spa or take a dip in the ozone indoor heated pool. Other amenities include a sauna, steam room, gym, sports hall, and swimming pool. For golf enthusiasts, there is a golf course and driving range open daily. The Piano room and Library offer cozy spaces to unwind with a selection of whiskies and cocktails available throughout the day. Outdoor activities such as archery, water sports, fishing, cycling, walking, and clay pigeon shooting can be enjoyed nearby. With its convenient location just minutes away from Barcaldine Castle and the A828 road​ , Isle of Eriska Hotel Spa & Golf is the perfect destination for an unforgettable getaway.
– Luxurious rooms with contemporary décor
– Spa facilities including an indoor heated pool
– Gymnasium with specialized sports massage
– Golf course and driving range for all ages
– Cozy spaces like the Piano room and Library
Inverness House
Inverness House is a charming bed and breakfast located just 2.3 km from Inverness Castle. Its convenient location, combined with its serene garden and inviting terrace, makes it the perfect choice for travelers seeking both comfort and convenience. The accommodation offers free WiFi and private parking to ensure a hassle-free stay. Guests can indulge in a delicious à la carte, Full English/Irish, or vegetarian breakfast each morning. The rooms are equipped with a seating area, flat-screen TV, and a private bathroom complete with free toiletries, a hairdryer, and shower facilities. For added convenience, there is also a fridge and kettle available in each room. In addition to the comfortable amenities provided by the bed and breakfast, guests can enjoy billiards on-site or take advantage of the surrounding cycling trails for some outdoor adventure. With Inverness Railway Station just 2.5 km away and the University of the Highlands and Islands at 6.8 km distance, exploring all that Inverness has to offer is made easy for guests staying at Inverness House.
Pros:
– Convenient location near Inverness Castle
– Free WiFi access
– Delicious breakfast options
– Comfortable rooms with modern amenities
– On-site billiards for entertainment
Hotels in Scotland with Private Jacuzzi
Scotland is known for its breathtaking landscapes, rich history, and warm hospitality. When it comes to accommodations, there are many hotels in Scotland that offer the perfect retreat with a private Jacuzzi in the room. Imagine immersing yourself in warm water while gazing at stunning views of rugged mountains or serene lochs. Whether you're planning a romantic getaway or simply want to unwind after exploring the Scottish countryside, these hotels provide the ultimate luxury and relaxation experience with their private Jacuzzi amenities. Soak away your cares and indulge in pure bliss as you create unforgettable memories during your stay in Scotland's hotels with private Jacuzzis.
Old Drynie House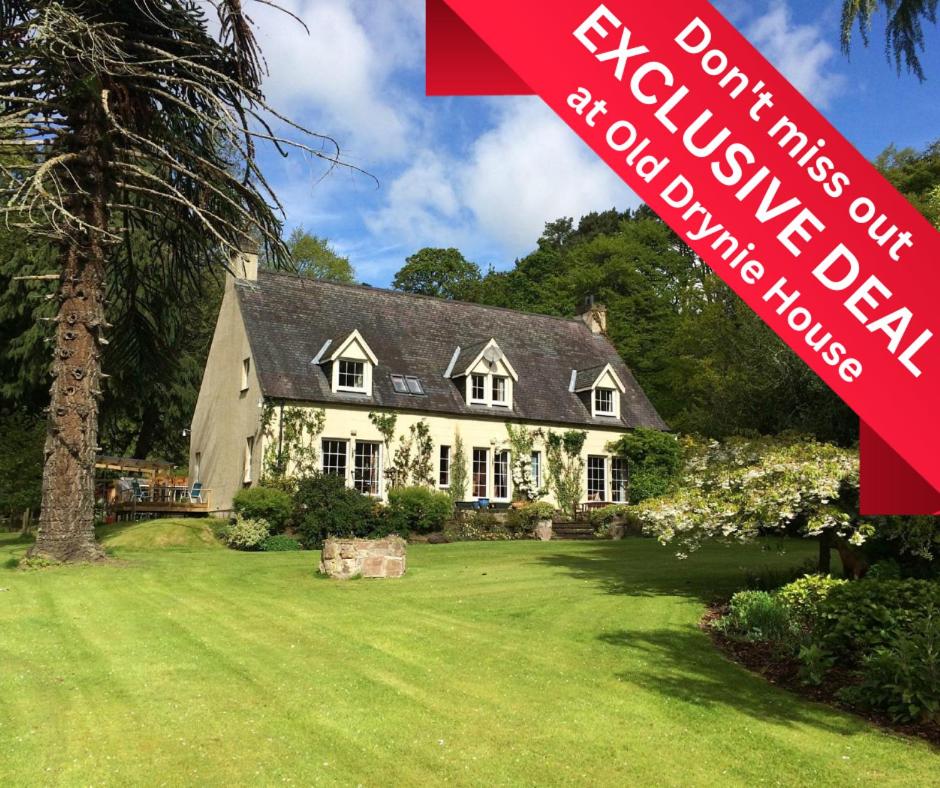 Old Drynie House is a luxurious bed and breakfast located on the Black Isle, surrounded by 20 acres of beautiful Victorian parkland. This traditional property offers free WiFi and onsite parking, and it's just a 10-minute drive from central Inverness. Each room at Old Drynie House features a flat-screen TV, tea and coffee making facilities, and an en-suite shower room with complimentary toiletries, a hairdryer, and curling tongs. One of the rooms even has a spa bath for extra relaxation. Guests can enjoy breakfast in the dining room overlooking the garden, where they can indulge in full cooked dishes made with locally sourced organic produce. Vegetarian options are also available upon request. The property boasts colorful gardens with stunning sea views, providing opportunities to spot wildlife and explore three paddocks.
Pros:
– Beautiful Victorian parkland setting
– Free WiFi
– Onsite parking
– Luxurious spa bath in one room
– Locally sourced organic breakfast options available
The Bonnie Badger (Gullane)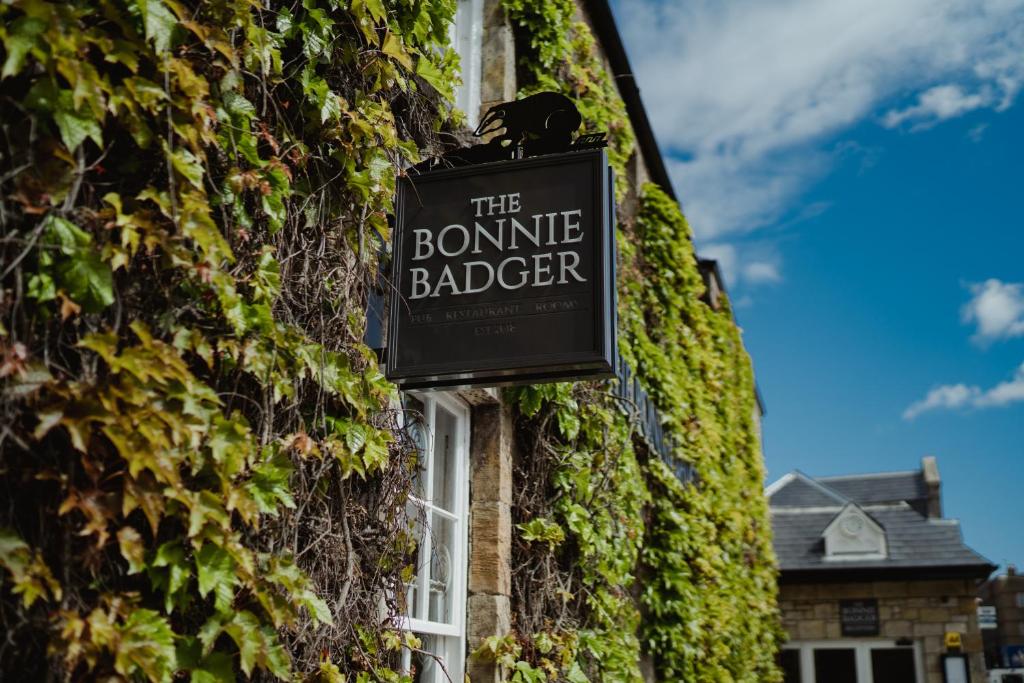 The Bonnie Badger in Gullane is a luxurious 5-star hotel that dates back to the 19th century. It boasts a charming garden, shared lounge, and an exquisite restaurant and bar. The hotel is conveniently located near Aberlady Bay Beach and Muirfield, making it ideal for beach lovers and golf enthusiasts. The guest rooms are beautifully appointed with modern amenities such as a flat-screen TV, coffee machine, and free WiFi. Some rooms even offer stunning garden views or a private terrace. Guests can start their day with a delicious breakfast options including à la carte, continental or Full English/Irish. The hotel also provides additional services like ironing and business facilities upon request. With friendly staff available at the 24-hour front desk who speak multiple languages including English, French, Japanese, and Portuguese, guests are sure to have an excellent stay at The Bonnie Badger.
– Charming garden
– Luxurious 5-star accommodation
– Proximity to Aberlady Bay Beach and Muirfield
– Delicious breakfast options available
– Friendly multilingual staff
Rocpool Reserve Hotel & Restaurant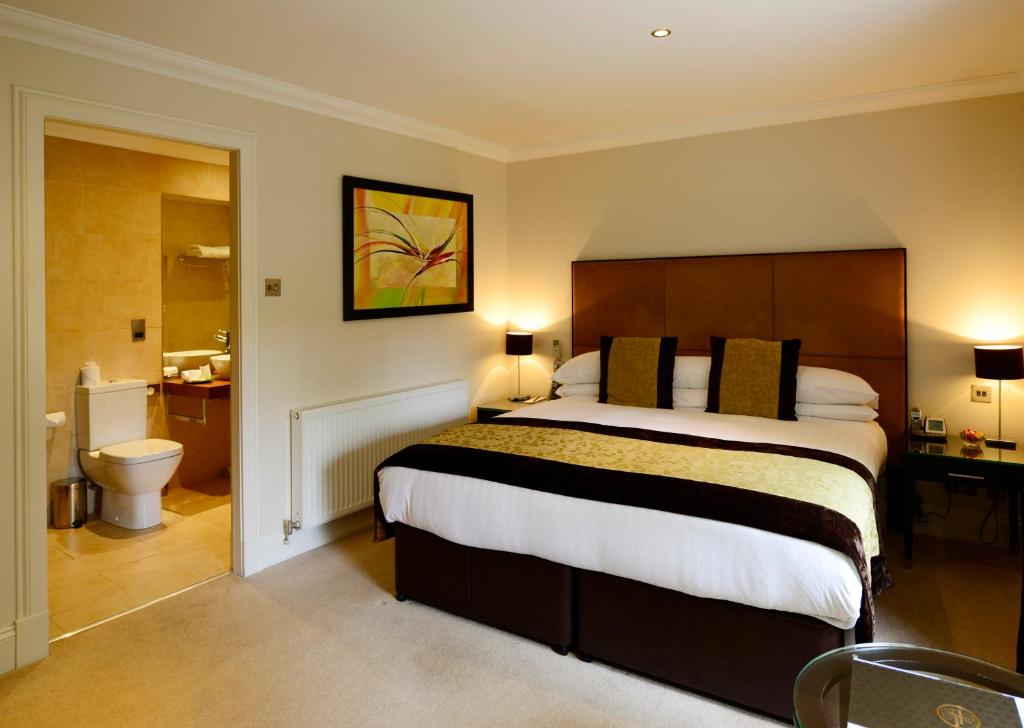 Located in the heart of Inverness, Rocpool Reserve Hotel & Restaurant is an award-winning boutique hotel that offers a luxurious and convenient stay. Situated just a short walk away from the High Street and Inverness Castle, this 5-star hotel boasts modern and original design. The spacious rooms feature amenities such as large flat-screen TVs with DVD/CD players, coffee/tea/hotchocolate machines, Egyptian cotton linen, and velvet bathrobes. Some rooms also offer additional luxuries like iPod docks, double showers, outdoor hot tubs, private balconies, and split-level layouts. With its exclusive hideaway location in the city center, Rocpool Reserve is easily accessible to all local attractions as it is within 20 minutes of Inverness Airport and approximately 5 minutes from Inverness bus and train stations.
Pros:
– Convenient location in the heart of Inverness
– Luxurious rooms with modern design
– Multiple awards for excellence
– Additional amenities such as iPod docks and outdoor hot tubs available in some rooms
– Easy access to local attractions
Information about Hotels With Jacuzzi in Scotland
| | |
| --- | --- |
| 🏢 Number of Hotels With Jacuzzi in Scotland | 9 |
| 🥇 Average Review Score | 9/10 |
| 💰 High season average price | 1906 |
| 💸 Low season average price | 476.5 |
FAQ
Can I find hotels with jacuzzis in room in Scotland?
Yes, you can definitely find hotels with jacuzzis in room in Scotland. Many luxury hotels offer this amenity to their guests, providing a perfect way to relax and unwind after exploring the beautiful city. Whether you're visiting Edinburgh, Glasgow, or any other city in Scotland, there are plenty of options available for those seeking a luxurious and pampering stay.
Are hotels with jacuzzi in room expensive in Scotland?
The cost of hotels with jacuzzi in room can vary depending on the location, season, and specific hotel. Generally, these types of rooms tend to be more expensive than standard rooms due to the added luxury and amenities they provide. However, it's always worth checking out different hotels and comparing prices as there may be some affordable options available that cater to different budgets.
What are some popular cities in Scotland offering hotels with jacuzzi in room?
Scotland offers a range of cities where you can find hotels with jacuzzi in room. Some popular destinations include Edinburgh, known for its historic landmarks and vibrant atmosphere
Do all hotels provide private Jacuzzis?
Not all hotels provide private Jacuzzis as part of their room offering. Some hotels may have communal hot tubs or spa facilities where guests can enjoy a relaxing soak but not within the privacy of their own rooms. It is important to check the hotel's amenities or contact them directly to confirm if they provide individual Jacuzzis within their guestrooms before making a booking if this is something you specifically desire.
How can I book a hotel with a Jacuzzi in room in Scotland?
Booking a hotel with a Jacuzzi in room in Scotland is easy and can be done online or through travel agencies. Many hotel booking websites provide filters to search for rooms with specific amenities, including jacuzzis. Alternatively, you can directly contact the hotels you are interested in staying at and inquire about the availability of rooms with jacuzzis. It's recommended to book well in advance, especially during peak tourist seasons, to secure your desired room and avoid any disappointments.
Popular Hotels With Jacuzzi destinations
Hotels With Jacuzzi In Room in Scotland