Welcome to the charming city of Nuremberg, Germany! Nestled in the heart of Bavaria, this culturally-rich destination offers an array of rejuvenating experiences at its luxurious wellness retreats. If you're seeking a tranquil escape from the bustling city life, look no further than Nuremberg's exquisite Spa Hotels.
Indulge yourself in a pampering haven where serenity meets sophistication. Immerse yourself in opulence as you step into the world of relaxation and revitalization. These Spa Hotels cater to all your wellness needs, providing a sanctuary for both mind and body. From soothing massages to invigorating thermal baths, their knowledgeable staff will ensure that your every desire is met with utmost care.
Immerse yourself in the healing powers of water therapy or surrender to aromatic essential oils during a blissful spa treatment. Let your worries melt away as expert therapists work their magic on your tired muscles and stressed-out mind. After a day spent indulging in these divine rituals, unwind by taking a dip in the pristine swimming pools or sipping on herbal teas amidst lush gardens – all within the serene ambiance of these exceptional Spa Hotels.
Discover true tranquility at one of Nuremberg's finest spa retreats and let go of everyday stresses while embracing ultimate relaxation amidst picturesque surroundings. The captivating blend of old-world charm and modern luxury sets these Spa Hotels apart as idyllic havens for those seeking solace and restoration during their stay in Nuremberg, Germany's hidden gem.
Best Nürnberg Spa Hotels
Arvena Park Hotel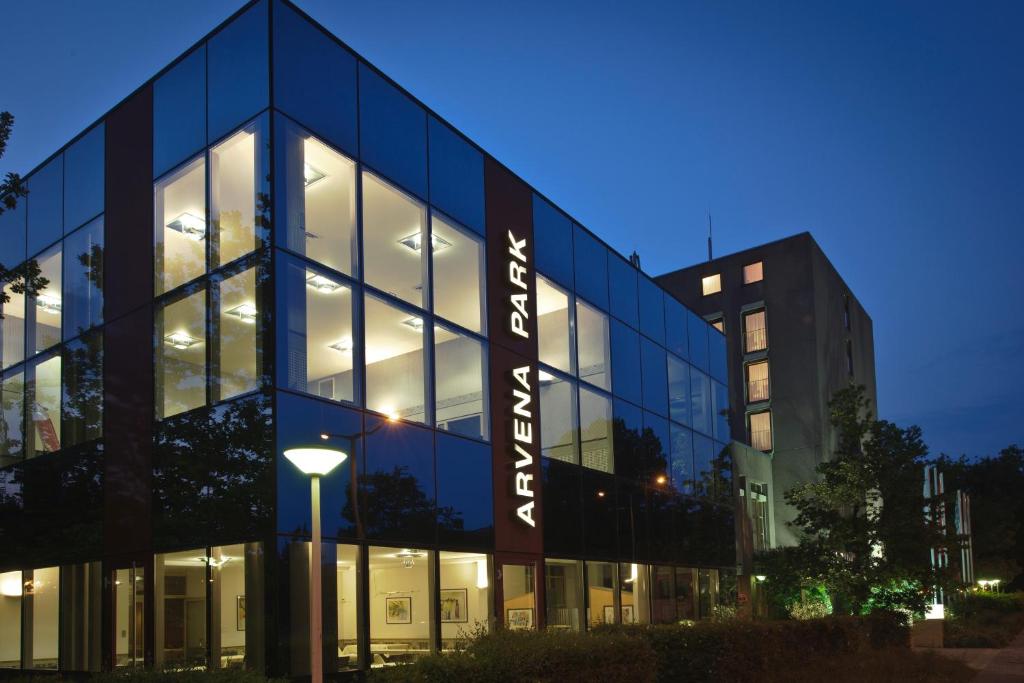 Arvena Park Hotel is a convenient choice for travelers looking to explore Nuremberg. Situated just a 5-minute drive from the Nuremberg Exhibition Centre and a 15-minute drive from the city center, this hotel offers outdoor parking upon availability, WiFi access, and a spa. The spa and gym provide guests with opportunities to unwind and stay in shape during their stay. The rooms at Arvena Park Hotel are equipped with hot drinks facilities, minibars, safes, and TVs. Guests can enjoy delicious meals at the hotel's two restaurants or grab a drink at the bar on site. Additionally, there are excellent facilities such as work-out equipment, a sauna, and a steam bath available for guests' use.
Pros:
– Convenient location near Nuremberg Exhibition Centre
– Accessible amenities such as outdoor parking and WiFi
– Relaxing spa facilities including sauna and steam bath
– Two restaurants offering tasty dining options
– Comfortable rooms with essential amenities like hot drinks facilities
Mövenpick Hotel Nürnberg Airport
The Mövenpick Hotel Nürnberg Airport is a modern and luxurious 4-star hotel located directly opposite Nuremberg Airport. With its soundproofed rooms, stylish spa facilities, and convenient on-site parking, it offers guests a comfortable and convenient stay. The hotel is just a 12-minute underground journey from the vibrant city center of Nuremberg and only 20 minutes away from the Nuremberg Exhibition Ground. Each of the soundproofed rooms at the Mövenpick Hotel Nürnberg Airport features WiFi internet, a flat-screen TV, and air conditioning. Guests can indulge in the Wellness and Beauty Lounge which includes a state-of-the-art gym, sauna, steam room, and infra-red cabin. In addition to these fantastic amenities, guests can also book massages and beauty treatments for ultimate relaxation. A delicious breakfast buffet is available each morning to start the day off right. For drinks and snacks throughout the day, visitors can head to the Mövenpick bar with its sunny summer terrace. And for those looking for delectable dining options, they need not go far as Marché Mövenpick restaurant is conveniently located in the airport terminal offering Franconian specialties as well as international cuisine. With its prime location near public transportation such as an underground station that connects directly to Nuremberg Train Station in just 12 minutes and easy access to major highways within a 5-minute drive from the hotel; Mövenpick Hotel Nürnberg Airport provides guests with both comfort and convenience during their stay.
– Conveniently located opposite Nuremberg Airport
– Stylish spa facilities with gym, sauna, steam room & infra-red cabin
– Soundproofed rooms equipped with modern amenities
– Delicious breakfast buffet offered daily
– Marché Mövenpick restaurant serves local & international cuisine
NH Collection Nürnberg City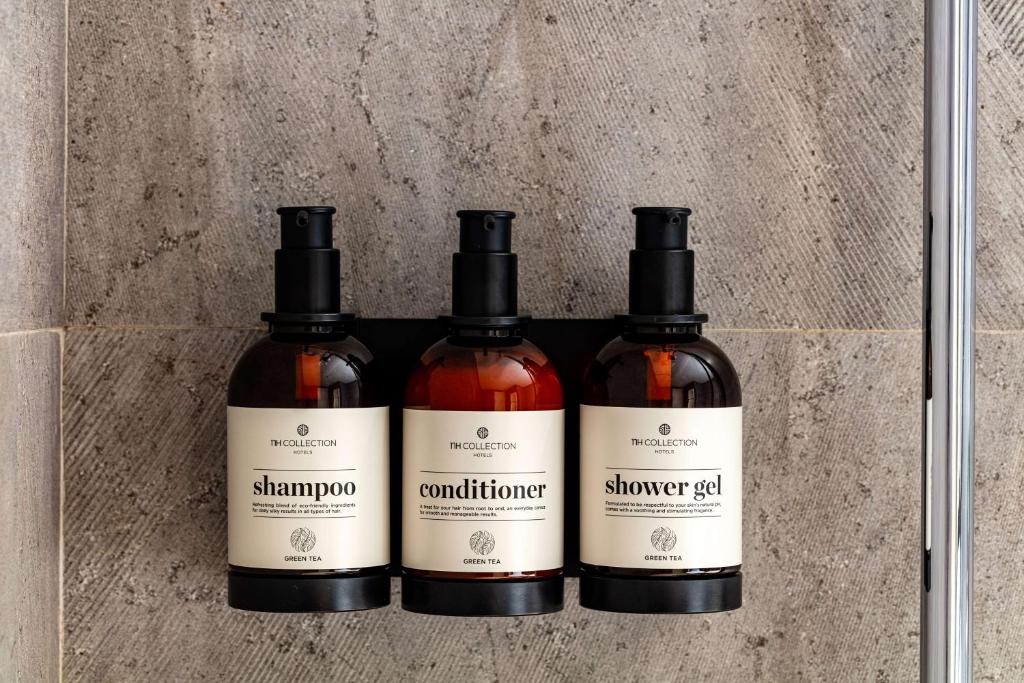 NH Collection Nürnberg City is a 4-star superior hotel located in central Nuremberg, just a 2-minute walk from Nuremberg Main Station. The hotel offers soundproofed rooms with stylish furniture, free internet access, a restaurant serving regional and international cuisines, and an on-site spa. Each room at NH Collection Nürnberg City is decorated in warm color schemes and includes cable TV, air conditioning, free WiFi, and a private bathroom. The restaurant features large windows, wooden floors, classic bookshelves, and offers a variety of delicious dishes. Guests can also enjoy a glass of wine on the sunny terrace in the courtyard or explore the hotel's own herb garden. Within walking distance are attractions such as the Gothic St. Lorenz Church and the Germanic National Museum.
Pros:
– Convenient location near Nuremberg Main Station
– Soundproofed rooms for maximum comfort
– Free internet access in all areas
– Delicious regional and international cuisine served at the restaurant
– Relaxing spa facilities available for guests' enjoyment
Other places to stay in Nürnberg
Romantic Hotels with Spa in Nürnberg
Nuremberg, a city steeped in history and culture, offers an array of romantic hotels with spa facilities that are perfect for couples seeking relaxation and rejuvenation. These luxurious retreats allow guests to unwind and indulge in soothing treatments while enjoying the company of their loved one. Whether it's a candlelit couples massage or a private Jacuzzi experience, these romantic hotels in Nuremberg provide an intimate setting for couples to bond and create lasting memories together. With their serene atmosphere and top-notch spa services, these hotels offer the ultimate romantic getaway in the heart of Nuremberg.
NOVINA HOTEL Südwestpark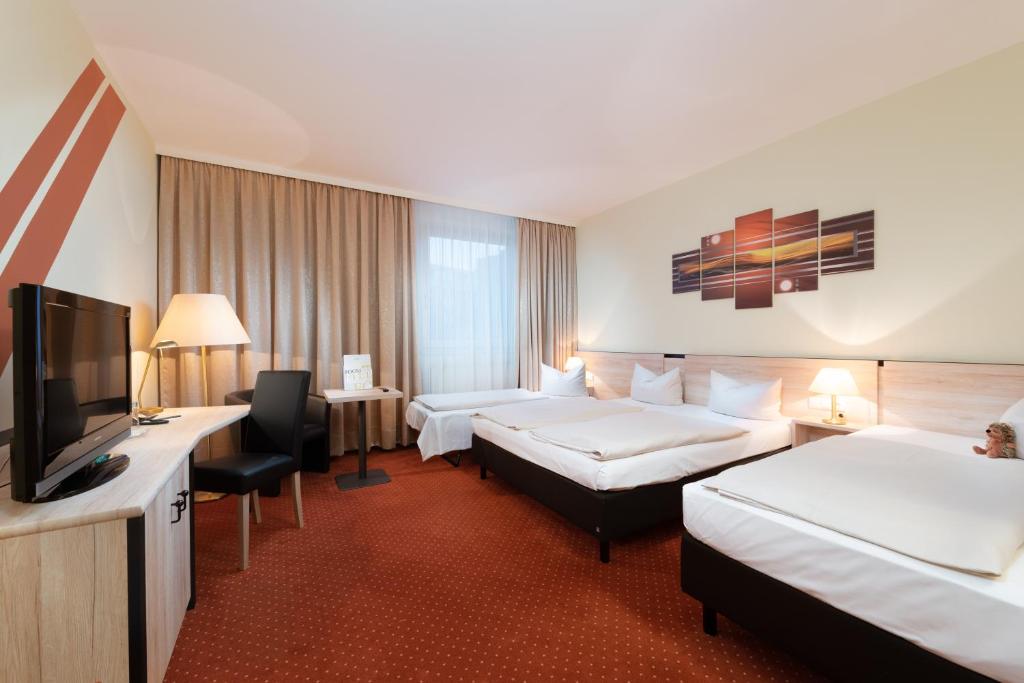 The NOVINA HOTEL Südwestpark is a peaceful retreat situated in a lush business park, just a short 20-minute drive from Nuremberg's airport, city centre, and trade fair. This 4-star hotel boasts spacious rooms equipped with satellite TV and internet access, with the majority of them featuring air conditioning. Guests can indulge in the spa facilities which include a Finnish sauna and an infrared cabin. The hotel also features a restaurant called L'Orchidée serving delectable Franconian and international cuisine, as well as the Caipirinha-Cocktail-Bar offering an extensive selection of drinks. For those looking to explore the surroundings, rental bikes are available on-site. Moreover, eco-conscious travelers will appreciate the presence of a charging station for electric cars located nearby.
Pros:
– Quiet location in a green business park
– Well-appointed and spacious rooms
– Spa facilities including sauna and infrared cabin
– On-site restaurant serving delicious food
– Availability of rental bikes
Park Inn by Radisson Nürnberg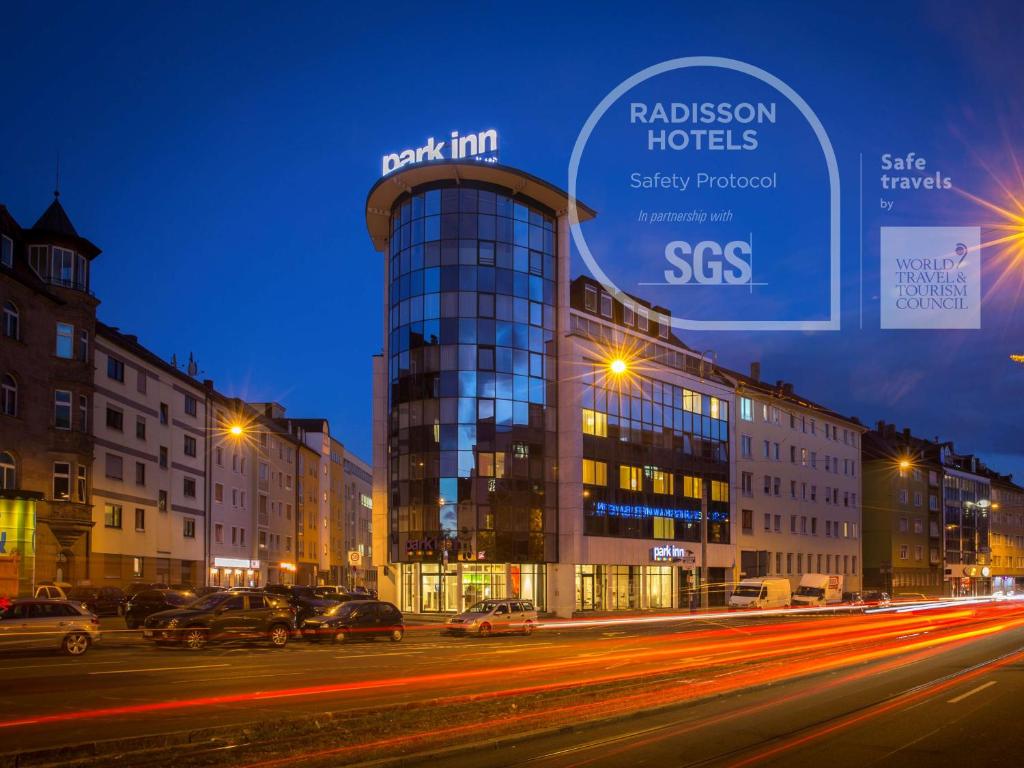 The Park Inn by Radisson Nürnberg is a centrally located hotel in Nuremberg that offers modern and comfortable accommodations. The soundproofed rooms feature flat-screen TVs, free Wi-Fi, and air conditioning. Guests can enjoy the stunning views from the free gym or relax in the sauna. The hotel also has a restaurant serving traditional Franconian cuisine and international dishes. For convenience, there are two rooms available for disabled guests. The Plärrer square with its transport connections is just a minute's walk away, while the Nürnberg Messe exhibition center can be reached in 15 minutes by underground. It's worth noting that this hotel only accepts card and contactless payments.
Pros:
– Convenient central location
– Soundproofed rooms for a peaceful stay
– Free Wi-Fi throughout the hotel
– Well-equipped gym with great views
– Traditional Franconian food served at the restaurant
Novina Hotel Tillypark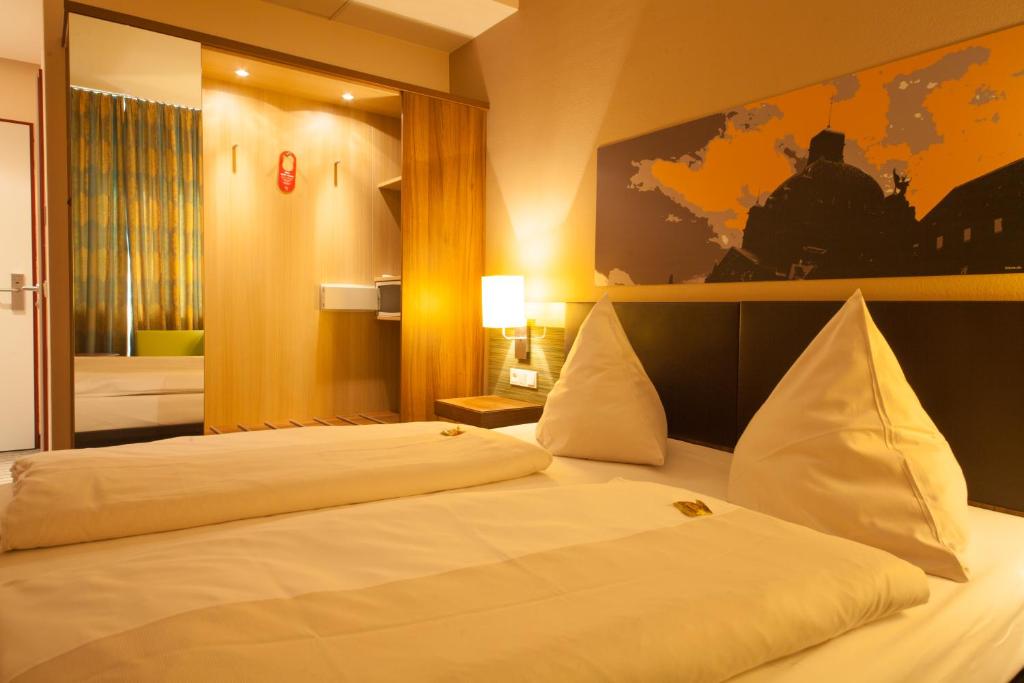 Novina Hotel Tillypark is a modern and comfortable hotel located in Nuremberg, just a 10-minute drive from the city center. With its convenient location near the underground station and easy access to the motorway, this hotel offers guests a hassle-free stay. The rooms are bright and well-appointed with soundproofed windows and air conditioning for maximum comfort. Guests can enjoy regional specialties and a delicious breakfast buffet at the hotel's restaurant. Afterward, they can relax with cocktails or hot drinks in the cozy bar and lounge area. The reception is open 24/7 for any assistance needed, and guests can make use of free parking as well as free internet access.
– Fitness room available for guests to stay active during their stay.
– Free parking ensures convenience for those traveling by car.
– Free internet access allows guests to stay connected throughout their visit.
– Proximity to underground station offers quick connections to major attractions in Nuremberg.
– Soundproofed rooms ensure a peaceful and uninterrupted sleep experience.
Spa Hotels in Nürnberg with Cool Views
Spa Hotels in Nürnberg offer a unique and rejuvenating experience for travelers seeking relaxation amidst cool and scenic views. Nestled within the serene beauty of nature, these hotels provide guests with a tranquil escape from the hustle and bustle of city life. Whether it's overlooking breathtaking landscapes or embracing stunning vistas, Spa Hotels in Nürnberg immerse visitors in a world of tranquility that revitalizes mind, body, and soul. With their serene ambiance and awe-inspiring views, these hotels create an idyllic setting for indulging in luxurious spa treatments while being surrounded by the mesmerizing beauty of nature.
Park Plaza Nuremberg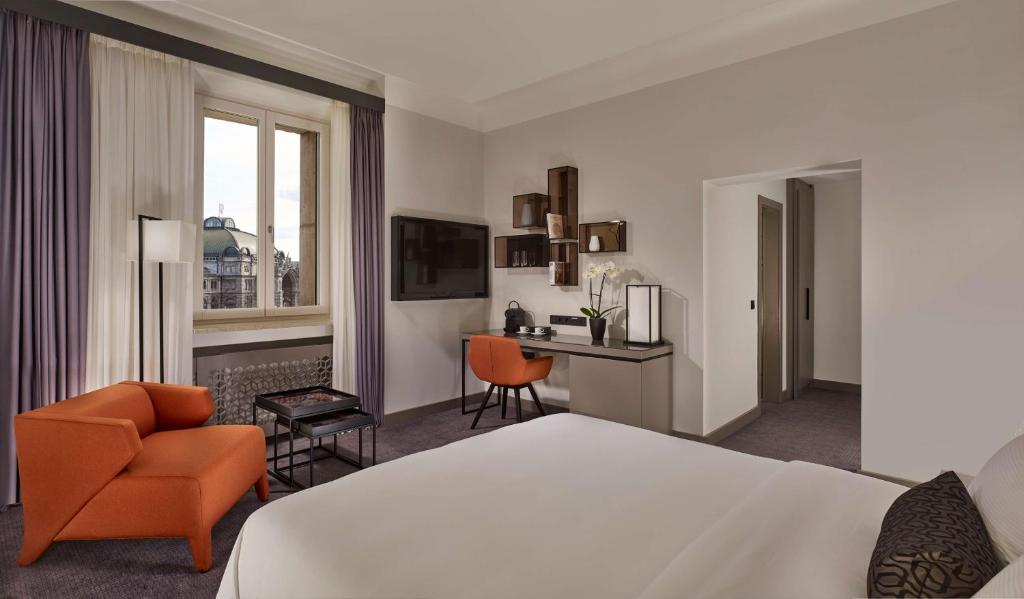 Park Plaza Nuremberg is ideally situated in front of the historic Nuremberg Main Station and provides easy access to major highways and the Albrecht Dürer Nürnberg international airport. This newly opened hotel, inspired by Albrecht Dürer and Martin Behaim, offers 177 stylish rooms and a range of excellent facilities including a fitness center, seven meeting rooms, a hotel bar, and a signature restaurant. Its central location makes it an ideal choice for both business travelers and tourists looking to explore the vibrant city of Nuremberg.
– Prime position in front of the historic Nuremberg Main Station
– Easy access to nearby German and European cities via motorways
– Stylishly designed rooms inspired by famous artists
– Fitness center available for guests' convenience
– Excellent facilities including meeting rooms, hotel bar, and signature restaurant
Novotel Nürnberg am Messezentrum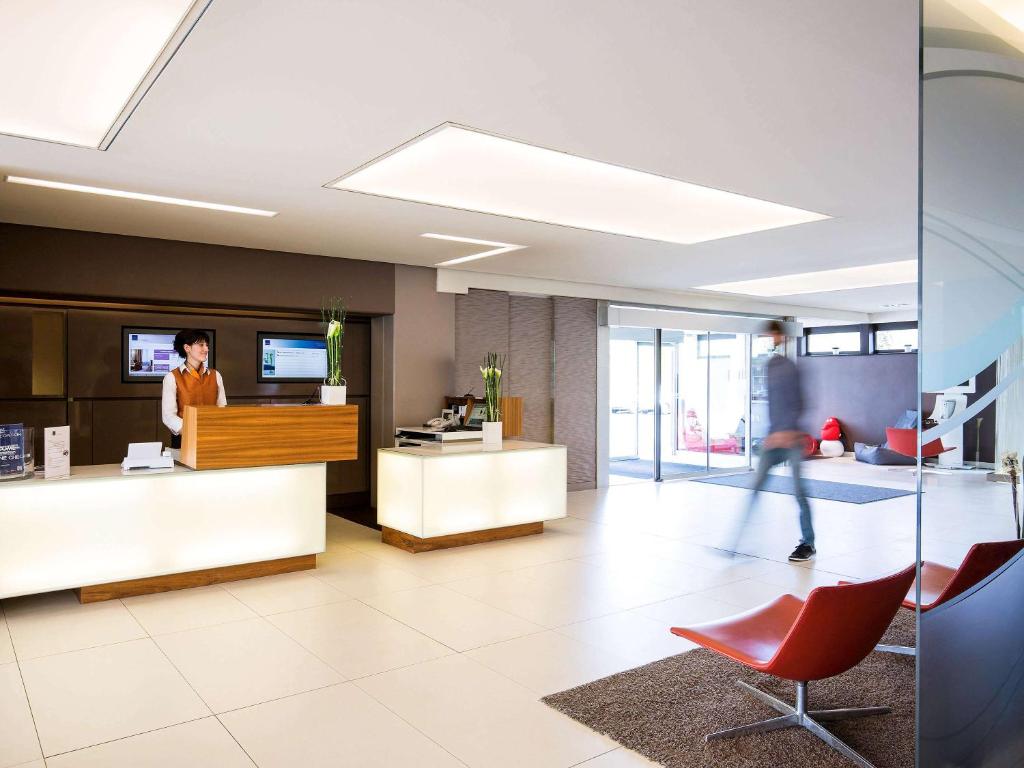 Novotel Nürnberg am Messezentrum is a modern, 4-star hotel located in Nuremberg. It offers a range of amenities including a heated outdoor pool and free internet access in the business center. The hotel's convenient location means that it is only a 10-minute walk from Messe Underground Station. The air-conditioned rooms at Novotel Nürnberg am Messezentrum are well-equipped with flat-screen TVs, laptop safes, tea/coffee facilities, and minibars. Guests can start their day with a delicious breakfast buffet served daily. For lunch and dinner, the hotel's restaurant offers both Franconian and international cuisine options. Those visiting for exhibitions will appreciate the hotel's close proximity to Nuremberg's exhibition grounds which are just a 10-minute walk away. Moreover, exploring the city center is quick and easy as it takes only 12 minutes by underground train.
Pros:
– Heated outdoor pool for relaxation
– Free internet access in the business center for convenience
– Well-equipped rooms with flat-screen TVs and laptop safes
– Varied breakfast buffet to start the day off right
– Convenient location near Messe Underground Station for easy transportation options
Congress Hotel Mercure Nürnberg an der Messe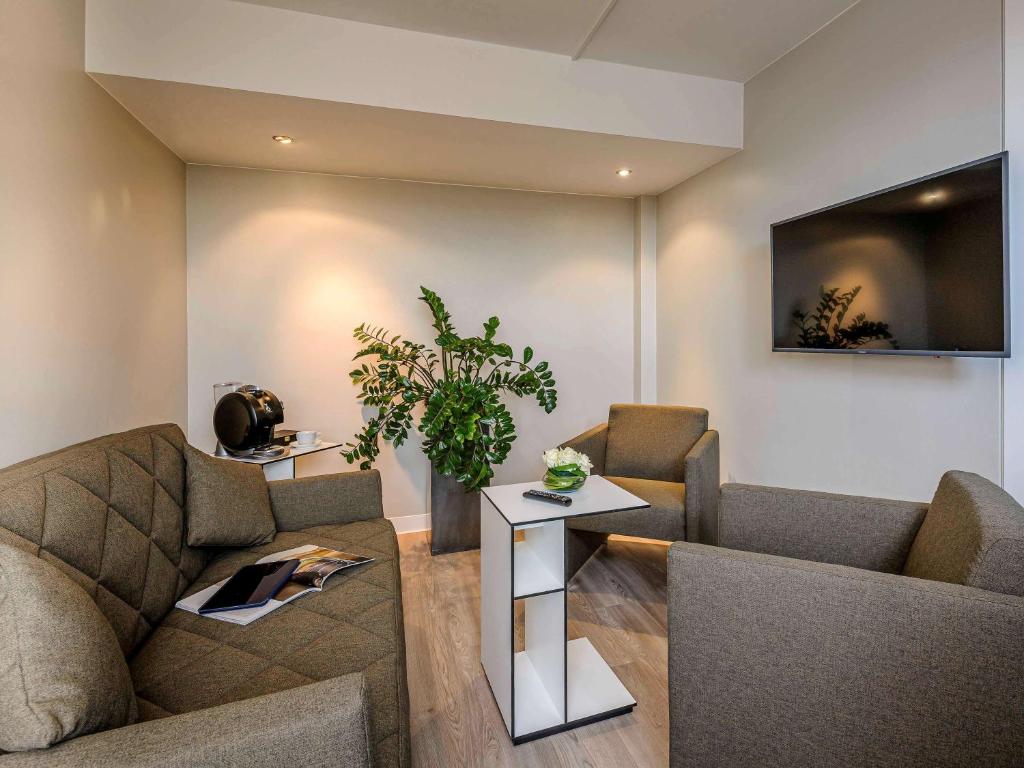 The Congress Hotel Mercure Nürnberg an der Messe is a stylish hotel located in the historic Dutzendteich Park district of Nuremberg. It is conveniently situated just a 15-minute walk from Nuremberg Trade Fair. The hotel offers air-conditioned rooms equipped with modern amenities including a flat-screen TV with satellite channels, Wi-Fi, and a modern bathroom. Guests can enjoy international cuisine at the Tangram restaurant which features an outdoor terrace or relax at the Black Bar & Lounge offering German beer, fine wines, and small snacks. Additionally, the hotel provides a jogging path that goes directly through picturesque Dutzendteich Park.
Pros:
– Convenient location near Nuremberg Trade Fair
– Stylish and well-equipped rooms
– On-site restaurant with outdoor terrace
– Cozy bar offering German beer and fine wines
– Access to jogging path in scenic Dutzendteich Park
Information about Spa Hotels in Nürnberg
| | |
| --- | --- |
| 🏢 Number of Spa Hotels in Nürnberg | 9 |
| 🥇 Average Review Score | 8.1/10 |
| 💰 High season average price | 1038 |
| 💸 Low season average price | 259.5 |
FAQ
Can you recommend any Spa Hotels in Nürnberg?
Certainly! One highly recommended Spa Hotel in Nürnberg is the Sheraton Carlton Hotel. It offers a luxurious spa experience with a range of treatments and facilities such as sauna, steam room, and indoor pool. Guests can indulge in relaxing massages or rejuvenate with beauty treatments while enjoying the elegant ambiance of this centrally located hotel.
What are some popular amenities offered by Spa Hotels in Nürnberg?
Spa Hotels in Nürnberg generally offer a wide range of amenities to enhance guests' relaxation and well-being. Some popular amenities include spa facilities such as saunas, steam rooms, Jacuzzis, and pools. Additionally, many hotels provide fitness centers for those looking to stay active during their stay. Other common amenities include on-site restaurants offering healthy dining options and comfortable accommodation options like spacious rooms or suites.
Are there any budget-friendly Spa Hotels in Nürnberg?
Yes, there are several budget-friendly options for Spa Hotels in Nürnberg. One such example is the Novotel Nuernberg Centre Ville which offers affordable rates without compromising on comfort or quality. This hotel features a modern spa area where guests can unwind after a long day of exploring the city.
Do Spa Hotels in Nürnberg cater to couples looking for a romantic getaway?
Absolutely! Many Spa Hotels in Nürnberg cater specifically to couples seeking a romantic getaway. They offer special packages that include couples' massages or private spa sessions along with other romantic amenities like candlelit dinners or champagne upon arrival. The Le Méridien Grand Hotel Nuernberg is one such hotel that provides an intimate atmosphere ideal for couples.
How do I book a room at a Spa Hotel in Nürnberg?
Booking a room at a Spa Hotel in Nürnberg is quite easy nowadays. You can visit the hotel's official website and make reservations online by selecting your desired dates and room type. Alternatively, you can also use various travel websites or contact the hotel directly via phone or email to make a booking. It is always recommended to book in advance, especially during peak seasons, to secure your preferred dates and ensure a smooth and enjoyable stay.
Popular Wellness Hotels destinations