Welcome to our guide on luxurious accommodations that offer the ultimate indulgence – hotels with private hot tubs in England, United Kingdom. If you're looking to add a touch of relaxation and romance to your stay, these enchanting establishments are just what you need. Whether you seek a charming countryside retreat or a sophisticated city escape, we've got you covered with a selection of top-notch hotels that boast cozy jacuzzis right in the comfort of your own room.
Imagine sinking into warm bubbly bliss while taking in breathtaking views of rolling hills or vibrant cityscapes. These unique accommodations provide an idyllic setting for unwinding after a day filled with exploration and adventure. From quaint cottages nestled amidst picturesque landscapes to elegant boutique hotels nestled in the heart of bustling cities, there's something for everyone's taste. Soak away your stress and leave all worries behind as you immerse yourself in pure relaxation at one of these remarkable hotels with private hot tubs across scenic England.
Best England Hotels With Hot Tub
The Gainsborough Bath Spa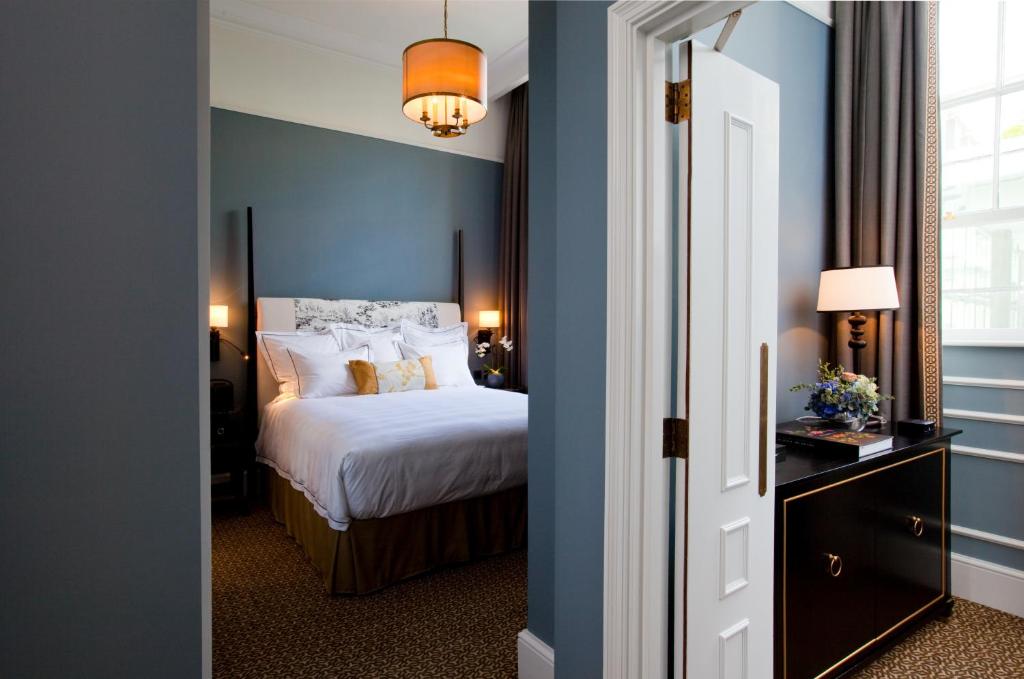 The Gainsborough Bath Spa – a YTL Hotel offers five-star accommodation in the historic city of Bath. Situated in the heart of the city, it is the only hotel in the UK that provides access to naturally heated thermal waters within its Spa Village. The property boasts luxurious rooms with modern amenities including flat-screen TVs, satellite channels, and coffee machines. Each room also features a private bathroom complete with bathrobes and slippers for added comfort. The hotel's convenient location allows guests to easily explore popular attractions such as The Roman Baths and Bath Abbey, which are just a short walk away. Bristol Airport is also within proximity, making it a convenient choice for travelers. In addition to its spa facilities, The Gainsborough offers dining options at The Canvas Room, serving light lunch menus until 5pm, while Afternoon Tea can be enjoyed daily between 3pm and 5pm (pre-booking required). The Gainsborough Bar opens nightly from 5pm to 11pm offering a selection of beverages. For any assistance or recommendations during your stay, their concierge team is readily available.
Linthwaite House Hotel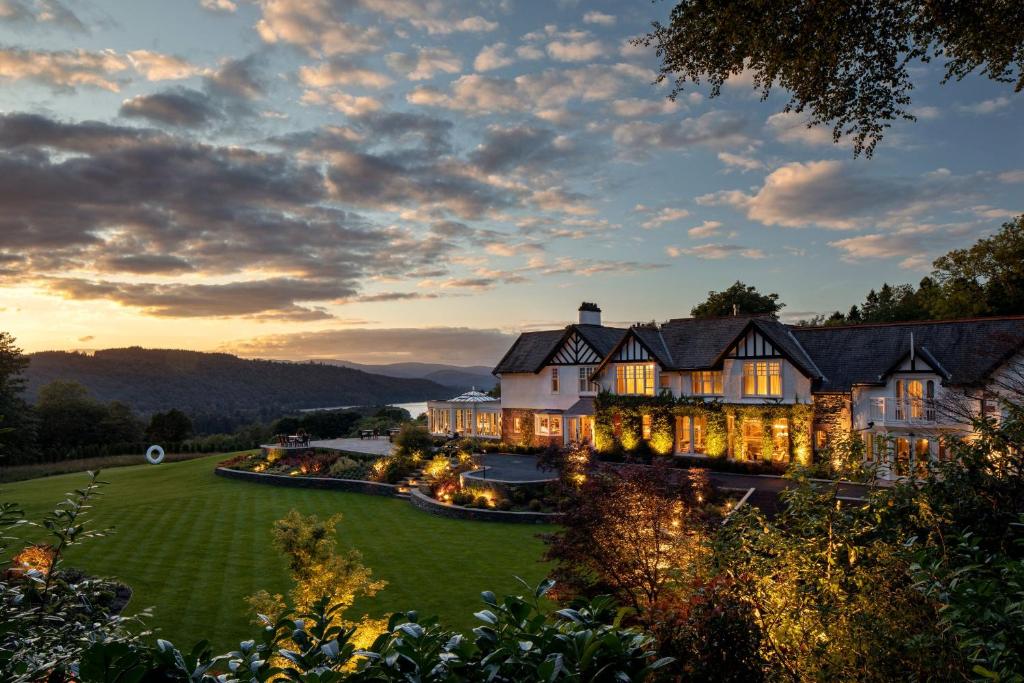 Linthwaite House Hotel is situated on a hilltop overlooking Windermere, providing guests with stunning views of the scenic surroundings. The hotel offers luxurious accommodation with stylish, individually designed bedrooms and bathrooms. Guests can enjoy activities such as boules or play chess on the giant outdoor chessboard. The on-site restaurant, Simon Rogan, serves dishes made from local ingredients and many of the rooms overlook the lake and manicured gardens along with the surrounding hills and mountains. Additionally, Henrock's á la carte menu features small plates and sharing dishes for guests to indulge in. For those looking to explore Windermere further, there are two row boats available for use by guests – simply inquire at Reception.
Pros:
– Breathtaking views of Windermere
– Stylish and individually designed bedrooms
– On-site restaurant offering delicious dishes made from locally sourced ingredients
– Outdoor activities available such as boules and giant chessboard
– Opportunity to explore Windermere with row boats available for use by guests
Cotswold House Hotel and Spa (Chipping Campden)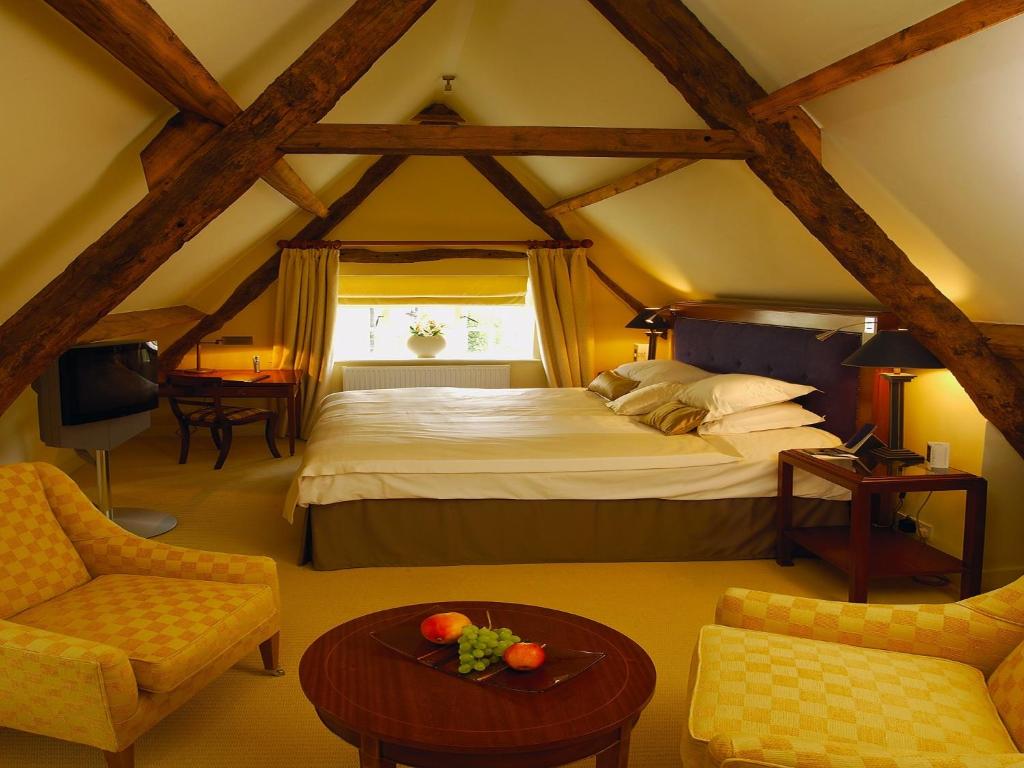 Cotswold House Hotel and Spa is a boutique hotel located in the heart of Chipping Campden. With two acres of beautifully landscaped townhouse gardens, this hotel has been overlooking the Square for over 200 years and is one of the most prestigious hotels in the Cotswolds. The hotel features an indoor pool, hydrotherapy pool, hammam room, and six treatment rooms. The 28 bedrooms include garden cottages and suites, some with private gardens and hot tubs, limestone baths, and mood lighting. Each room is designed to provide comfort and indulgence with amenities such as a flat-screen TV, excellent bathroom facilities, and tea/coffee-making facilities. Guests can enjoy delicious dishes prepared using fresh ingredients at the restaurant or have morning coffee, teas, light lunches on the terrace during summer months. Traditional afternoon tea by the roaring log fire is a must during winter months. The hotel offers two dining spaces – The Bistro for casual all-day dining throughout the week and Fig for fine dining from Tuesday to Saturday dinner time. In addition to these amenities, guests can also relax at the spa housed in the former coach house which offers massages, maintenance treatments, and full-day spas (advanced bookings required).
Other places to stay in England
Luxury Hotels in England with Jacuzzi
Luxury hotels in England with Jacuzzi offer travelers a chance to indulge in ultimate relaxation and indulgence. These opulent accommodations boast exquisite designs, impeccable service, and the added touch of private in-room Jacuzzis. Whether it's a romantic getaway or a well-deserved pampering session, guests can unwind and rejuvenate while enjoying the warm bubbles of their own personal oasis. With elegant decor, luxurious amenities, and stunning views across the English countryside or cityscapes, these hotels provide an unforgettable experience for those seeking pure luxury and tranquility.
Wheatlands Lodge Guesthouse (Adults Only)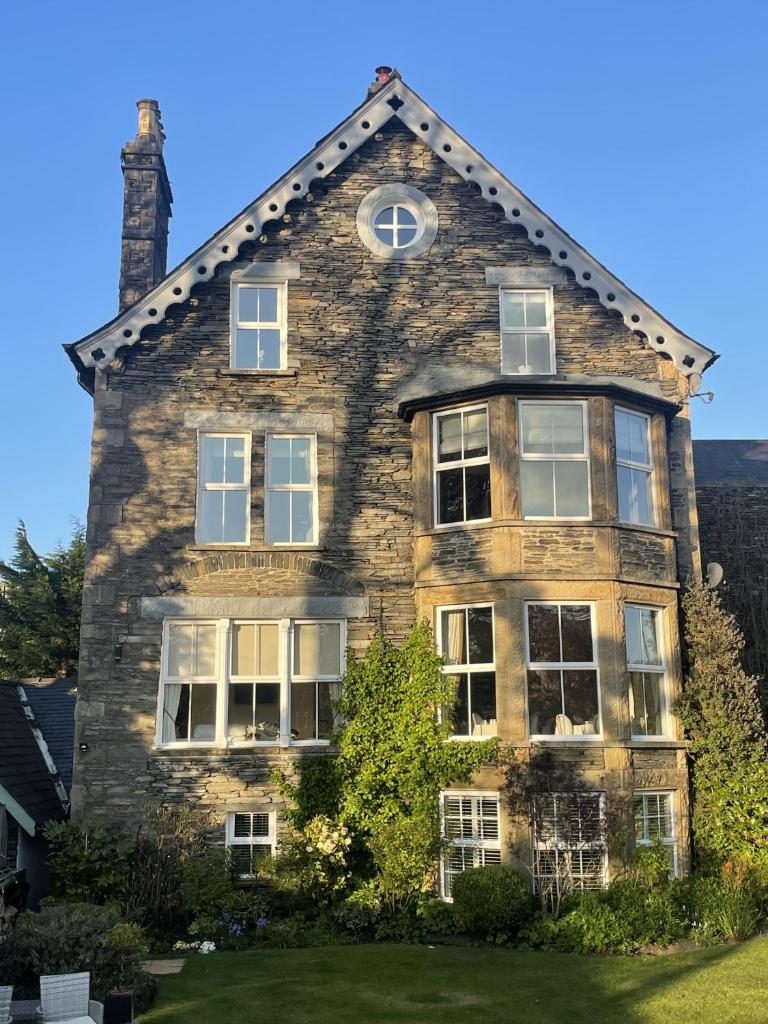 Wheatlands Lodge Guesthouse is a charming adults-only guesthouse located in the peaceful village of Windermere. Situated just a 5-minute walk from Windermere Rail Station, the guesthouse offers convenient access to transportation and is also equipped with free Wi-Fi and private parking for guests. The rooms at Wheatlands Lodge are individually designed with modern furnishings, offering a luxurious and comfortable stay. With its 5-star rating by the AA and Breakfast Award, guests can expect top-notch facilities and service during their stay. The guesthouse's central location allows for easy exploration of the beautiful Lake District, with Windermere town center just a short walk away and Bowness-on-Windermere only 20 minutes' drive away. Other amenities include tea/coffee making facilities, flat-screen TVs, a garden terrace for al fresco dining, and a traditional Cumbrian breakfast served using locally sourced produce in the dining room. Additionally, guests will find attractions like the World of Beatrix Potter just 1 mile away.
– Convenient location near Windermere Rail Station
– Free Wi-Fi and private parking available
– Individually designed rooms with modern furnishings
– Excellent service with its 5-star rating by AA
– Central location for exploring the Lake District
Boringdon Hall Hotel and Spa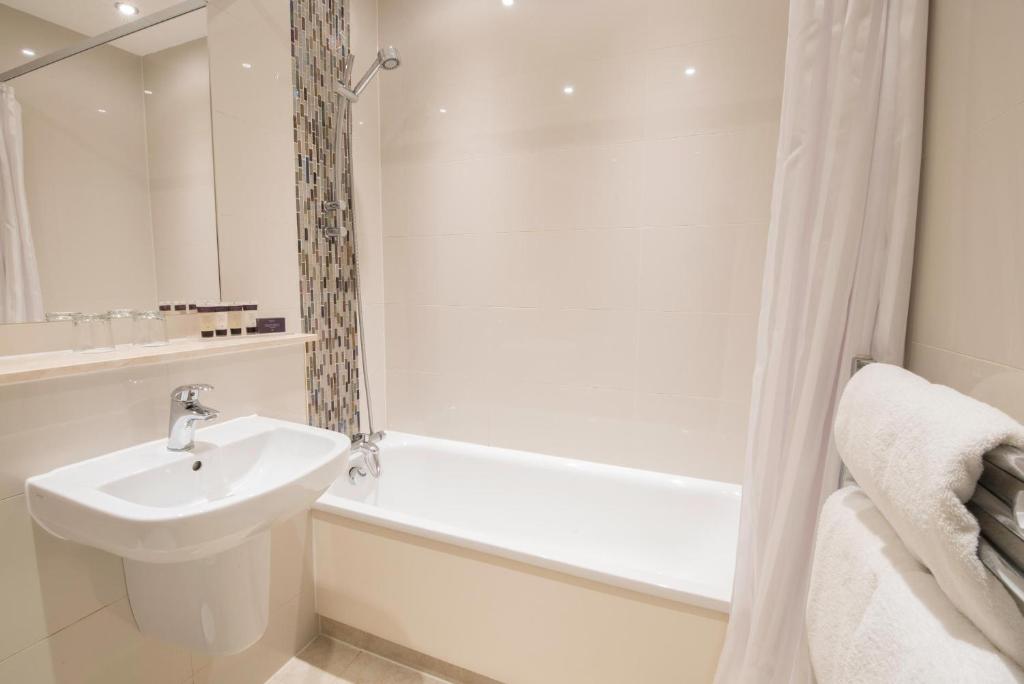 Situated on the edge of Dartmoor National Park and just a short drive from Plymouth, Boringdon Hall Hotel and Spa is a luxurious 5-star hotel that offers a truly unique experience. The hotel features beautifully decorated rooms with flat-screen LCD TVs, private bathrooms with luxury toiletries, and tea/coffee facilities. One of the highlights of the hotel is the Michelin-star restaurant, Àclèaf, which serves traditional British cuisine using locally sourced ingredients. Guests can also indulge in the adults-only Gaia Spa, which offers a swimming pool, hydrotherapy pool, gym facilities including Peloton bikes, and an array of spa services. The hotel can assist guests in arranging various activities such as climbing, horse-riding, or scenic walks in Dartmoor National Park. For those who enjoy golfing, there is an 18-hole golf course nearby at Boringdon Park. Overall, Boringdon Hall Hotel and Spa provides an exquisite stay with its historic interiors, elegant rooms, exceptional dining options, and top-notch spa facilities.
– Stunning historic interiors
– Exclusively for Adults 'Gaia Spa'
– Michelin-star restaurant showcasing British cuisine
– Convenient location near Dartmoor National Park and Plymouth
– Range of activities available in the area
Gilpin Hotel & Lake House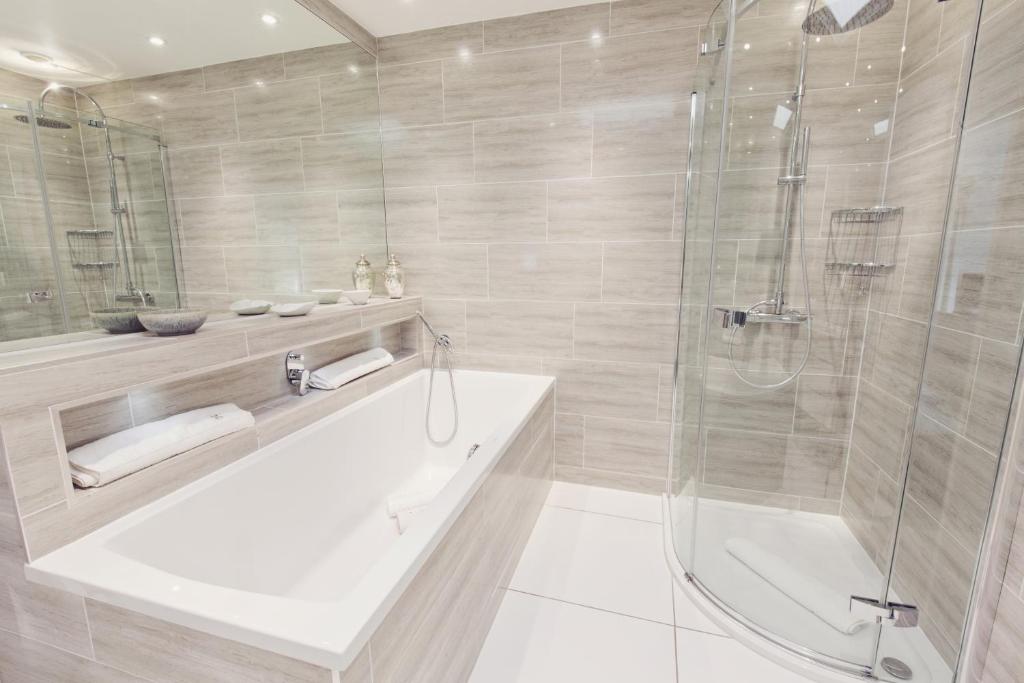 The Gilpin Hotel & Lake House, located in the stunning Lake District, offers a luxurious and elegant retreat for guests. With its fine dining options and beautifully designed suites, this hotel is perfect for those seeking a truly indulgent experience. The suites feature their own hot tubs, allowing guests to relax and unwind in privacy. The lodges also offer private spa facilities, including rainfall showers and steam rooms. Guests can enjoy breathtaking views of the nearby Lake Windermere from their rooms, with many also offering direct access to the gardens. In addition to the exceptional accommodation, the hotel boasts two on-site restaurants. Hrishi, which has been awarded 1-Michelin star, serves delectable dishes that showcase local Lake District produce with an Asian twist. For a different culinary experience, Gilpin Spice features an open kitchen that prepares meals inspired by various cuisines across the Indian sub-continent. Whether it's enjoying fine dining or soaking in a private hot tub, guests at Gilpin Hotel & Lake House are sure to leave feeling pampered and rejuvenated.
Pros:
– Suites with private hot tubs
– Lodges with private spa facilities
– Spectacular views of Lake Windermere
– Award-winning dining options
– Direct access to gardens
Hotels in England with Private Jacuzzi
Hotels in England with private jacuzzis offer a luxurious and indulgent escape for travelers seeking relaxation and tranquility. These intimate and secluded spaces provide the perfect opportunity to unwind and rejuvenate after a long day of exploring the picturesque landscapes and historical sites that England has to offer. Whether nestled within stunning countryside or located in bustling city centers, these hotels provide guests with the ultimate pampering experience, allowing them to soak away their worries while enjoying utmost privacy and comfort.
Casa Hotel (Chesterfield)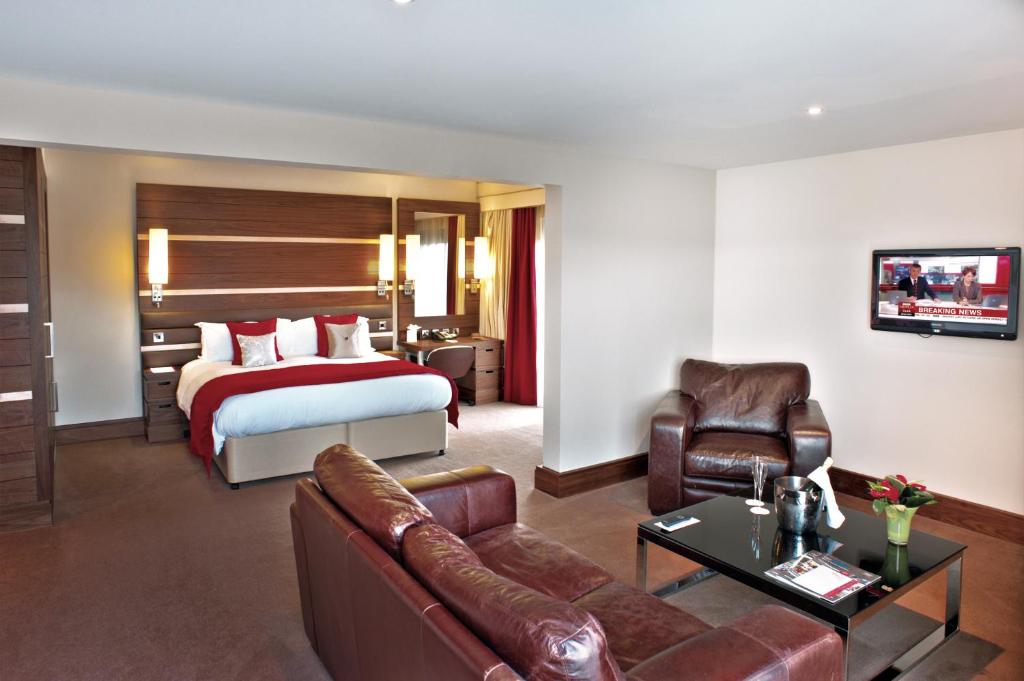 Casa Hotel in Chesterfield is a luxurious 4-star hotel with a Spanish theme, located just off the M1. It offers modern accommodation and boasts free Wi-Fi and parking. The rooms at Casa Hotel are extremely spacious and exquisitely decorated, featuring super king-size Hypnos beds and large windows that let in plenty of natural light. Each room is equipped with an LCD TV offering Freeview and Sports channels. The hotel features a contemporary bar area where guests can enjoy a variety of beer and wine options. There is also a large restaurant serving seasonal á la carte dishes. With a 24-hour front desk, Casa Hotel provides easy access to Chesterfield Town Centre, as well as the M1 at junctions 29 and 30. Chesterfield Rail Station is conveniently located just 2 miles away.
Pros:
– Luxurious accommodation with Spanish theme
– Spacious rooms with comfortable Hypnos beds
– Convenient location just off the M1
– Free Wi-Fi and parking available
– Contemporary bar area and large restaurant on-site
The Manor House Hotel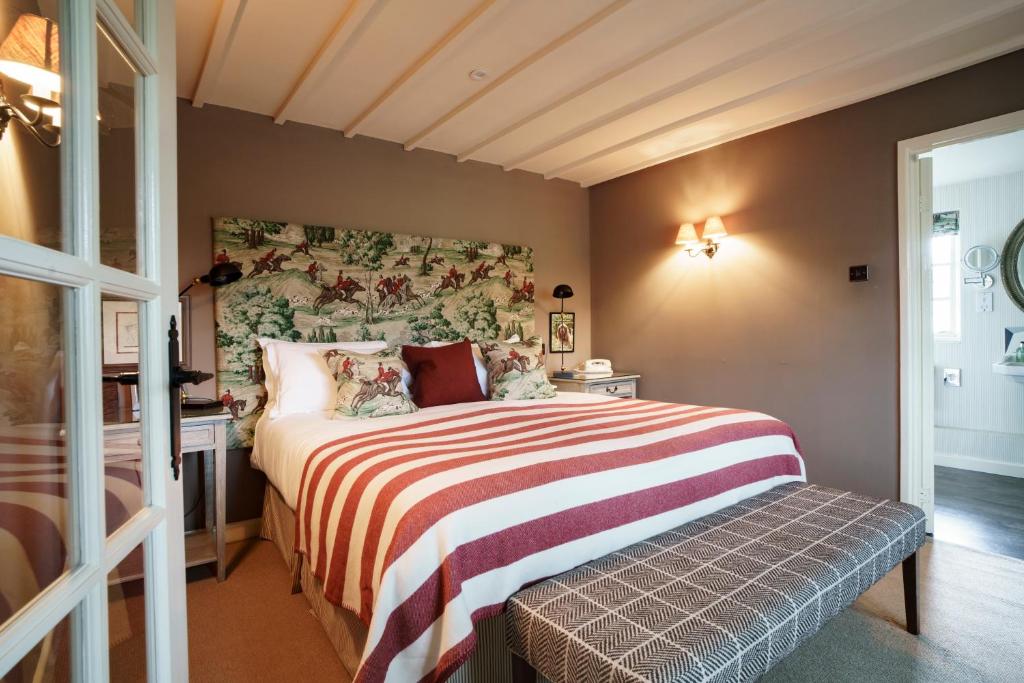 The Manor House Hotel, located in the heart of Moreton-in-Marsh, is a luxurious 4-star hotel with an award-winning restaurant. This 16th-century building offers charming and individually decorated rooms, each with its own unique appeal. Featuring modern amenities such as a TV and en suite bathroom with Molton Brown toiletries, guests can enjoy their stay in comfort and style. The Mulberry Restaurant has been recognized with 2 AA Rosettes and showcases local and seasonal produce, providing a memorable dining experience. The hotel also boasts private walled gardens, including a stunning water feature and a 300-year-old mulberry tree. With its rich history dating back to 1545, The Manor House Hotel is a delightful destination for travelers seeking both luxury and heritage.
– Luxurious accommodation in a historic 16th-century building
– Award-winning restaurant serving locally sourced cuisine
– Beautifully decorated rooms with individual charm
– Private walled gardens featuring a century-old mulberry tree
– Convenient location near Moreton-in-Marsh Railway Station and Stratford-upon-Avon
Windermere Suites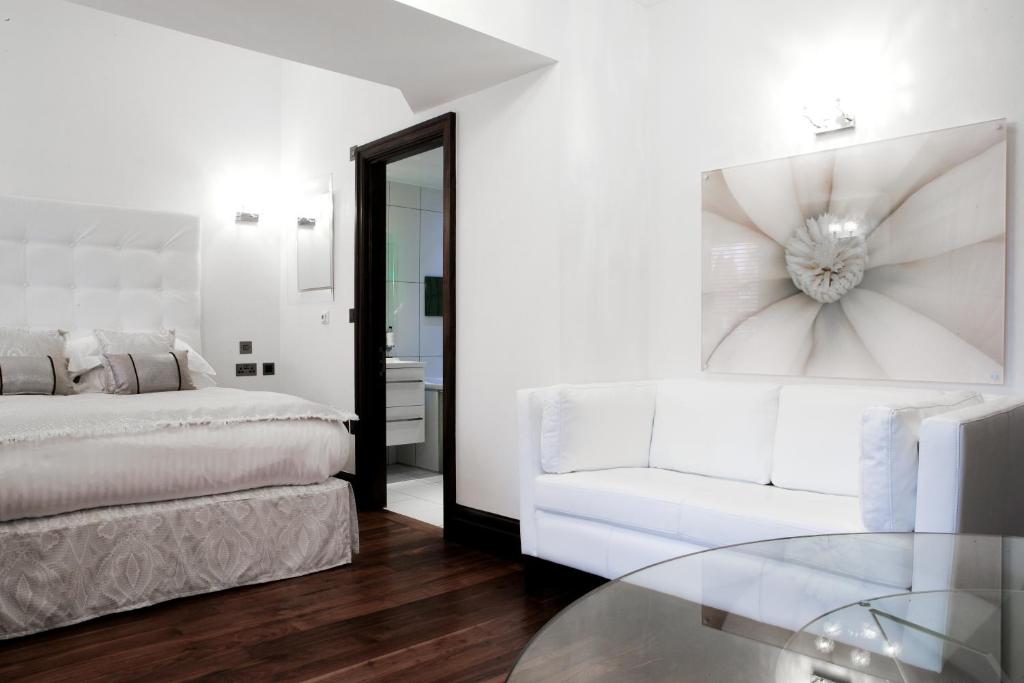 The Windermere Suites is a 5-star Guest Accommodation that offers luxurious suites with modern furniture and luxury bathrooms designed by Philippe Starck. Each Super Luxury suite features a handmade, silver-leaf Frank Hudson super-king bed and amenities such as a seating area, soundproofing, and dining area. The suites also boast 42-inch LCD TVs, crystal lights, free Wi-Fi, and huge air baths for two with mood lights and a TV above. Guests can enjoy a hearty Cumbria platter or continental breakfast delivered to their suite every morning. The hotel provides electric vehicle chargers in the car park and is conveniently located just a 2-minute walk from the town center and Windermere Train Station. Lake Windermere and Bowness-on-Windermere, home to the 'World of Beatrix Potter,' are also within easy walking distance.
Pros:
– Luxurious suites with modern furniture
– Handmade silver-leaf beds
– Free Wi-Fi
– Breakfast delivered to your suite
– Convenient location near town center and train station
Hotels in Downtown England with Hot Tub
Hotels in downtown England with hot tubs offer a luxurious and relaxing experience for travelers looking to unwind and rejuvenate after a day of exploring the vibrant city. These hotels provide a serene retreat, where guests can indulge in the soothing warmth of their private jacuzzi while enjoying stunning views of the cityscape. Whether it's a romantic getaway or a solo escape, these hotels cater to every traveler's needs, ensuring an unforgettable stay filled with comfort and tranquility.
Homewood Hotel & Spa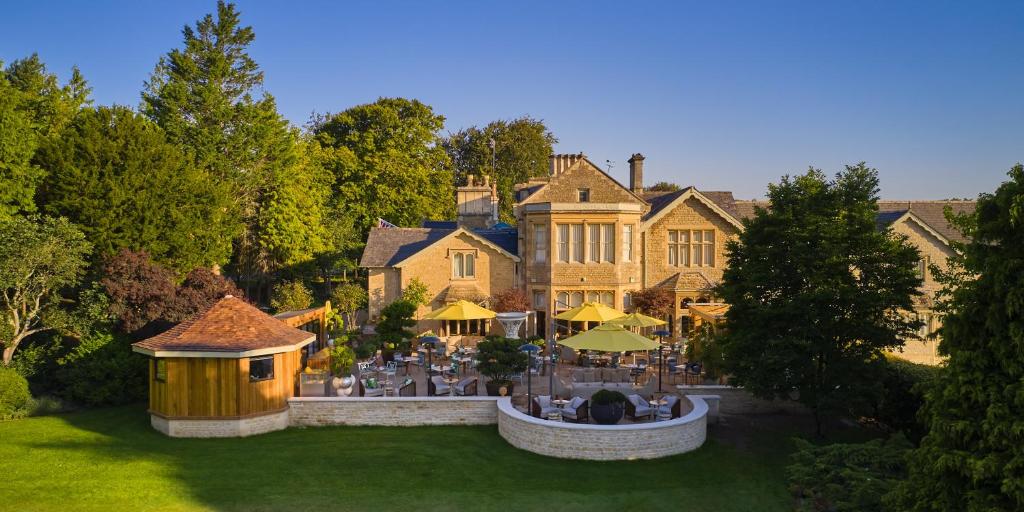 Homewood Hotel & Spa is a Georgian country retreat that offers a tranquil escape, exquisite cuisine, and opulent relaxation. Situated amidst picturesque parkland and beautiful gardens near Bath, this charming house boasts an enchanting atmosphere with its antique paintings, exposed wood floors, and cozy log fires blending seamlessly with modern fabrics, chic designs, and contemporary cuisine. Guests can indulge in the finest of modern English dishes at The Restaurant at Homewood, which is renowned as one of Bath's most celebrated dining establishments. The Spa at Homewood is nestled within its own renowned gardens and surrounded by an original garden wall. It features a hydrotherapy pool, sauna, steam room, and an inviting heated outdoor swimming pool with breathtaking vistas. Pampering treatments are also available for those seeking ultimate luxury. In addition to its luxurious amenities, Homewood offers unique bedrooms adorned with splendid views of the lush gardens.
Pros:
– Tranquil location amidst parkland and stunning gardens
– Award-winning cuisine at The Restaurant at Homewood
– Luxurious spa facilities including a hydrotherapy pool and heated outdoor swimming pool
– Unique bedrooms with superb garden views
Westfield House Farm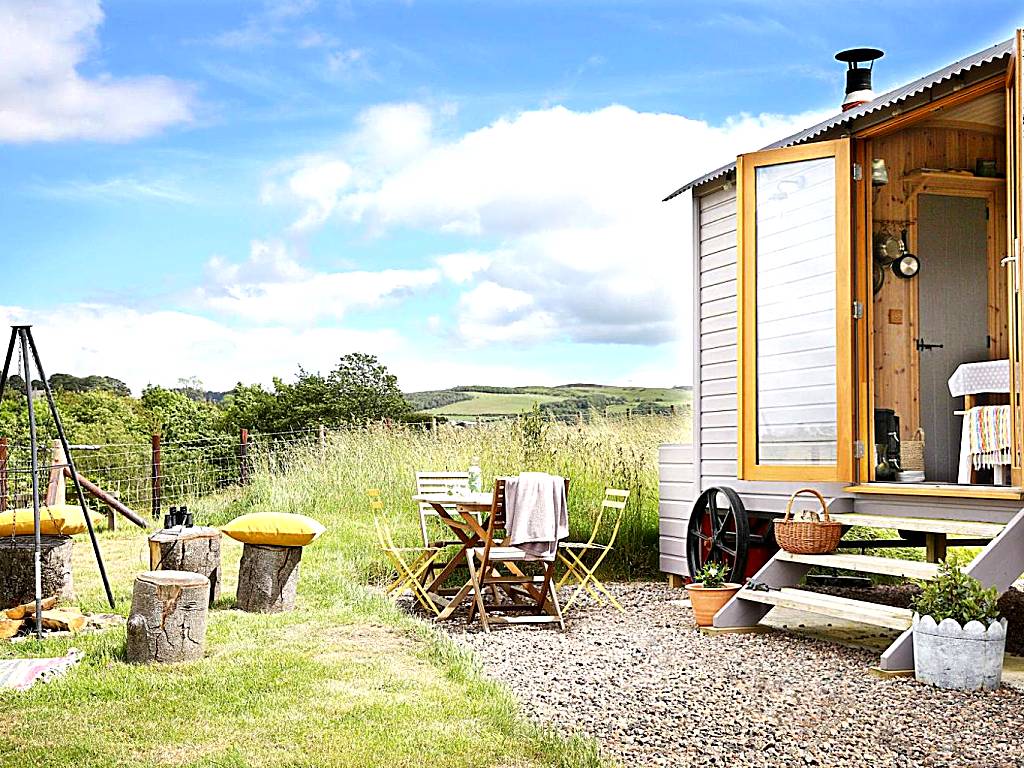 Located in the heart of the Northumbrian countryside, Westfield House Farm is a delightful bed and breakfast property that offers great value accommodation. Nestled just a couple of miles from Northumberland National Park, this charming farmhouse provides a tranquil and peaceful retreat for guests. The rooms feature central heating, private bathrooms, and breathtaking views of the Simonside Hills. A continental-style breakfast is served daily, consisting of freshly baked croissants, bread, fruit juices, yogurt, fresh fruit, cereal, and hot tea or coffee. Free on-site parking is available for guests' convenience. In addition to its idyllic setting and comfortable rooms, Westfield House Farm also boasts easy access to popular attractions such as Hadrian's Wall (a 30-mile drive) and Alnwick on the Northumberland coast (25 minutes by car). Guests can also explore nearby walking and biking routes like Harwood Forest and Thrunton Woods.
– Tranquil location in the heart of the Northumbrian countryside
– Comfortable rooms with stunning views
– Continental-style breakfast included
– Convenient access to popular attractions such as Hadrian's Wall
– Close proximity to walking and biking routes
Information about Hotels With Jacuzzi in England
| | |
| --- | --- |
| 🏢 Number of Hotels With Jacuzzi in England | 11 |
| 🥇 Average Review Score | 8.9/10 |
| 💰 High season average price | 492 |
| 💸 Low season average price | 123 |
FAQ
Are there any Hotels With Jacuzzi In Room in England?
Yes, there are several hotels in England that offer jacuzzi tubs in their rooms. Whether you are visiting London, Manchester, or any other city in England, you will find a range of options to choose from. These hotels provide a luxurious and relaxing experience with private jacuzzi tubs right in the comfort of your own room.
Which cities in England have Hotels With Jacuzzi In Room?
There are many cities in England that have hotels with jacuzzi tubs in the room. Some popular destinations include London, Manchester, Birmingham, Leeds, Liverpool, and Bristol. These cities offer a variety of accommodations ranging from budget-friendly options to luxury hotels where you can indulge in a soothing jacuzzi bath after a long day of exploring.
How can I find Hotels With Jacuzzi In Room in England?
To find hotels with jacuzzi tubs in-room in England, you can start by searching online travel websites or hotel booking platforms. Use search filters or specify your preferences to narrow down the options and look for amenities like "jacuzzi" or "hot tub." Additionally, reading reviews from previous guests can give you insight into which hotels offer the best jacuzzi facilities.
Do all Hotels With Jacuzzi In Room include breakfast?
No, not all hotels with jacuzzis in-room include breakfast as part of their package. It is essential to check the hotel's website or contact them directly to inquire about their breakfast offerings. Some may provide complimentary breakfast as part of their stay while others may charge an additional fee for it. However, even if breakfast is not included at your chosen hotel, most cities have plenty of nearby eateries where you can grab a delicious morning meal.
Is there an extra cost associated with staying at Hotels With Jacuzzi In Room?
The cost associated with staying at hotels with jacuzzis in-room varies depending on the hotel and its location. While some hotels may include the jacuzzi facility as part of their standard room rate, others may charge an additional fee for its use. It is important to carefully read the hotel's policies or contact them directly to understand if there are any extra costs involved in enjoying a relaxing soak in your room's jacuzzi tub.
Popular Hotel Rooms With Jacuzzi destinations
Hotels With Jacuzzi In Room in England